Daily UPSC Prelims Current Affairs – September 04-05, 2022 [Mock Test]
1.
Which of the following are related to European Organization for Nuclear Research (CERN)?
The Higgs boson
The Large Hadron Collidor
The birth of the web
Antimatter
Compact Muon Solenoid
Choose the correct answer using the codes given below:
2.
With respect to the Gaia astronomical mission, consider the following statements:
It was launched by Chinese National Space Administration.
Its objective is to create 3D map of the Milky Way.
It has revealed the phenomena of 'starquakes'.
Which of the statements given above is/are correct?
3.
Consider the following pairs:
Countries – Aircraft carriers
US – Nimitz class
Russia – Admiral Kuznetsov
India – INS Vikramaditya
France – Charles De Gaulle
How many pairs given above is/are matched correctly?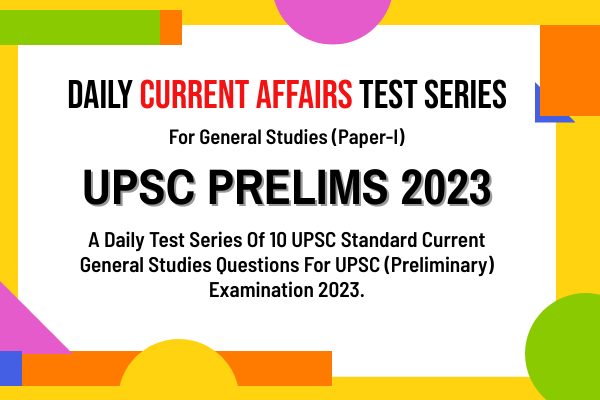 The above questions are part of Daily Current Affairs Test under
UPSC Prelims Test Series - 2023
in GKToday Android Application. This series can be subscribed in the app only.
Download Now
Category: Daily Current Affairs Test for UPSC Prelims Examination 2023
Tags: upsc prelims test series 2023
Latest E-Books