Daily UPSC Prelims Current Affairs – June 10, 2022 [Mock Test]
1.
Recently, new Harmonised Guidelines and Standards for Universal Accessibility has been released by the Central Public Works Department (CPWD). These will focus on which of the following aspects?
Universal accessibility
Barrier-free environment
Choose the correct answer using the codes given below:
2.
Consider the following statements on assessment reports (AR) released by intergovernmental panel on climate change (IPCC):
AR4 was the scientific input for the 2009 Copenhagen climate meeting.
AR5 formed the scientific basis for negotiations of the Paris Agreement in 2015.
AR2 was the scientific underpinning for the Kyoto Protocol of 1997.
Which of the statements given above are correct?
3.
Which of the following pairs of portals and respective subject matters are matched correctly?
Broadcast Seva Portal – ease of doing business
Jan Samarth Portal – linking credit schemes
Yuktdhara – facilitating new MGNREGA assets
CPGRAMS – redressal of grievances
Choose the correct answer using the codes given below: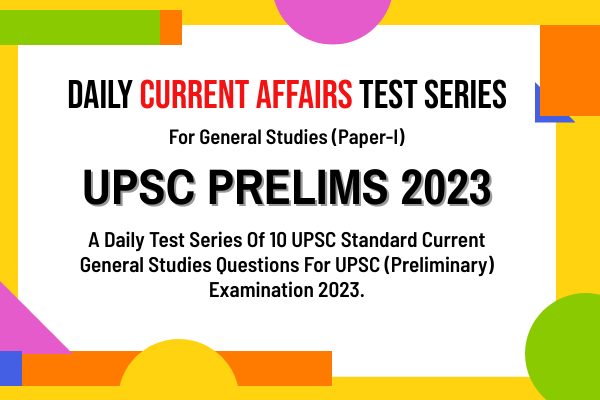 The above questions are part of Daily Current Affairs Test under
UPSC Prelims Test Series - 2023
in GKToday Android Application. This series can be subscribed in the app only.
Download Now
Category: Daily Current Affairs Test for UPSC Prelims Examination 2023
Tags: upsc prelims test series 2023
Latest E-Books