Daily UPSC Prelims Current Affairs – August 21-22, 2022 [Mock Test]
1.
Consider the following pairs of indigenous livestock and respective states:
Lakhimi – Assam
Motu – Odisha
Red Kandhari – Maharashtra
Kherigarh – Uttar Pradesh
How many pairs given above is/are matched correctly?
2.
Which of the following current NATO members participated in Ex-BALTOPS 2022?
Latvia
Turkey
Finland
Sweden
Lithuania
Select the correct answer using the codes given above:
3.
Consider the following statements on the first hydrogen-powered car registered in India?
It was registered in Gujarat.
A MoU was signed between International Centre for Automotive Technology (iCAT) and Toyota to study and evaluate fuel-cell electric vehicles.
Toyota Mirai is India's first fuel cell electric vehicle.
Which of the statements given above is/are correct?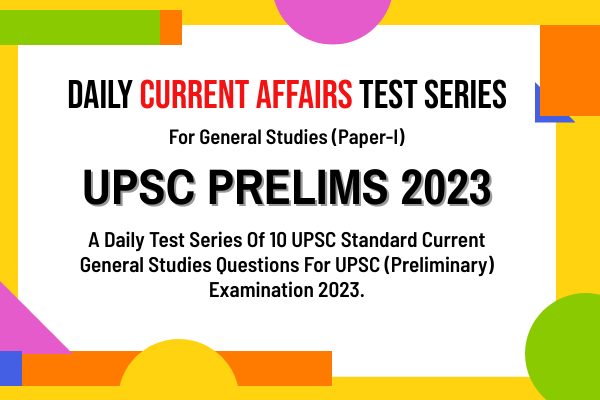 The above questions are part of Daily Current Affairs Test under
UPSC Prelims Test Series - 2023
in GKToday Android Application. This series can be subscribed in the app only.
Download Now
Category: Daily Current Affairs Test for UPSC Prelims Examination 2023
Tags: upsc prelims test series 2023
Latest E-Books