Sri Lanka's State Owned Enterprise Reform Policy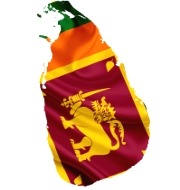 Sri Lanka has recently given the green light to the reorganization of its state-owned enterprises, with the goal of enhancing government finances and expediting the country's economic revival. The International Monetary Fund (IMF) extended a significant bailout facility of nearly USD 3 billion to assist Sri Lanka in stabilizing its economy following a severe economic crisis.
Transforming State Enterprises: Alleviating the Burden
The primary goal of this restructuring policy is to transform state enterprises, making them market-oriented and relieving the burden on the country's budget. By streamlining operations and improving efficiency, these enterprises can become self-sustaining and contribute positively to the economy.
Divesting Burdened Enterprises: The Role of SRU
The restructuring policy includes the establishment of a state-owned enterprise restructuring unit (SRU). This unit is responsible for divesting businesses that have been a burden on the economy. By identifying and addressing these struggling enterprises, Sri Lanka aims to create a leaner and more financially sustainable business environment.
IMF Bailout Package and Reforms
Several state enterprises in Sri Lanka, including the national carrier Srilankan Airlines, insurance, and power utility enterprises, require reforms under the IMF's bailout package. The IMF's financial assistance of nearly USD 3 billion is intended to provide stability and support during these challenging times. Reforms in these sectors are crucial for long-term sustainability and growth.
Completion of Debt Restructuring
The IMF is currently estimating that Sri Lanka's debt restructuring process will be completed by September. This timeline highlights the urgency and importance of implementing the necessary reforms to address the economic crisis. The completion of the debt restructuring process is a significant milestone towards restoring financial stability in the country.
Revenue-based Fiscal Consolidation
A key pillar of the IMF's extended fund facility for Sri Lanka is revenue-based fiscal consolidation. This approach emphasizes generating revenue and strengthening fiscal management to ensure the state's ability to support essential expenditures. By implementing sound fiscal policies, Sri Lanka can enhance its financial resilience and effectively manage its debts.
Triggering the Economic Crisis
Forex shortages were the root cause of the economic crisis in Sri Lanka, leading to public protests and a debt default in April 2022. The country faced significant challenges in managing its foreign debt, which had a severe impact on its economy. Recognizing the need for swift action, Sri Lanka engaged in negotiations with the IMF to address these critical issues.
Tags: International Monetary Fund (IMF) • Sri lanka
Month: Current Affairs - May, 2023
Category: International / World Current Affairs