YSR Matsyakara Bharosa Scheme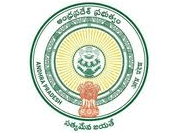 Andhra Pradesh Chief Minister Y.S. Jagan Mohan Reddy has recently released ₹123.52 crore under the YSR Matsyakara Bharosa scheme. This initiative aims to provide crucial financial assistance to fishermen and their families during the annual ban period on marine fishing.
Supporting Fishermen Families: The YSR Matsyakara Bharosa Scheme
The YSR Matsyakara Bharosa scheme focuses on offering financial aid to fisherman families during the period of the annual ban on marine fishing. Each fisherman family receives ₹10,000 as a direct benefit, providing them with support during the ban period and ensuring a sustainable livelihood.
Significant Beneficiary Count and Total Assistance Provided
With the recent release of funds, a total of 1,23,519 beneficiaries across the state have received direct bank transfers under the YSR Matsyakara Bharosa scheme. The total assistance provided has now reached ₹538 crore, demonstrating the government's commitment to uplifting the fishing community and ensuring their well-being.
Steadfast Financial Assistance: A Boon for Fishermen Families
The YSR Matsyakara Bharosa scheme has been instrumental in providing consistent financial support to fisherman families. Each family has already received ₹50,000 as a part of the scheme, which helps them overcome the financial challenges during the annual ban period.
Government Initiatives: Empowering the Fishing Industry
The Andhra Pradesh government has taken significant steps to support fishermen and promote employment in the fishing industry. The construction of 10 fishing harbours and six fish landing centers of global standards, costing ₹3,767 crore, will provide essential infrastructure for the industry's growth. Additionally, the government's investment of around ₹16,000 crore in the construction of four ports over the past four years will enhance employment opportunities and facilitate cost-effective exports.
Promoting Skill Development and Welfare Measures
The government's commitment to the fishing community extends to skill development and welfare measures. The establishment of the AP Fisheries University in West Godavari district aims to produce skilled human resources for the industry. Aquaculture farmers benefit from subsidized power rates of ₹1.5 per unit, while fishermen receive a subsidy of ₹9 per liter of diesel, further supporting their economic well-being.
Tags: Andhra Pradesh • fisheries sector • Government of Andhra Pradesh
Month: Current Affairs - May, 2023
Category: States Current Affairs