UP's 5G Technology Training Programme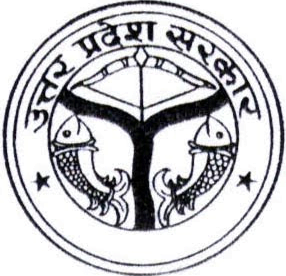 The Uttar Pradesh government is taking a significant step towards enhancing skill development opportunities by launching a 5G technology training programme under its Skill Development Mission. This initiative aims to equip the youth with the necessary skills in new and future employable technologies, recognizing the importance of 5G technology in shaping the telecom sector and the future economy.
Empowering the Youth: The Aim of the 5G Technology Training Programme
The primary goal of the 5G technology training programme is to make the youth skilled in the latest technologies that will be in high demand in the future job market. The programme acknowledges the vital role that 5G technology will play in transforming the telecom ecosystem, including hardware, software, and services. It is seen as the technology of the future, with applications ranging from Internet of Things (IoT) to machine-to-machine communication and edge computing.
Targeted Training and Job Opportunities
Under this programme, the Uttar Pradesh government aims to train and provide jobs to 1,000 candidates. The initiative will be initially launched in five districts, namely Lucknow, Kanpur, Gautam Buddha Nagar, Moradabad, Agra, Gorakhpur, Varanasi, and Prayagraj. These districts have been chosen strategically to ensure maximum reach and impact of the training programme.
Courses Offered for Skill Development
The 5G technology training programme offers three courses to equip candidates with the necessary knowledge and skills. These courses include Telecom Rigger – 5G and Legacy Networks, Technician 5G – Active Network Installation, and Project Engineer – 5G Networks. Each course focuses on different aspects of 5G technology, providing specialized training to cater to diverse job roles and requirements.
Investment in Skill Development
The Uttar Pradesh government estimates that over Rs 80 lakh will be spent on the Telecom Rigger-5G and Legacy Networks course. This substantial investment demonstrates the government's commitment to providing quality training to candidates. The Technician 5G course, running for 570 hours, will receive a total expenditure of more than one crore, benefiting 360 candidates. The Project Engineer course, involving 660 hours of training, will receive over 90 lakhs in investment, enabling 280 candidates to enhance their skills in 5G technology.
Implementation Strategy in Five Phases
The implementation strategy of the programme encompasses five phases. Firstly, steps will be taken to attract students to enroll in the courses. Pre and post-enrollment counseling will be conducted to guide the youth effectively. The progress of candidates will be monitored and evaluated to ensure quality training. Placement support will be provided to assist candidates in securing suitable employment opportunities. Additionally, continuous support, feedback, and mentoring will be offered to the youth, facilitating their growth and development.
Tags: 5G Technology • Uttar Pradesh
Month: Current Affairs - May, 2023
Category: States Current Affairs