IAF Proposes Acquisition of Indigenous Airborne Intelligence Gathering Aircraft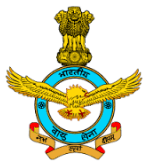 The Indian Air Force (IAF) has put forth a proposal to procure three airborne intelligence gathering aircraft as part of an ambitious project focused on developing indigenous sensor technologies and systems. These airborne Intelligence, Surveillance, Target Acquisition, and Reconnaissance (ISTAR) platforms are crucial for real-time battlefield mapping and monitoring of enemy movements. The IAF is seeking approval for a ₹6,000 crore project for this purpose.
Project Details
The IAF's proposal aims to acquire three ISTAR aircraft.
The project emphasizes the development of indigenous sensors and monitoring equipment while considering the acquisition of commercial or executive jets from foreign sources.
Importance of ISTAR Platforms
ISTAR platforms provide real-time feedback on battlefield situations and border tensions.
They enable tracking of enemy assets, signal intelligence gathering, and the identification of enemy radar and air defense positions.
The need for such platforms has grown in light of increasing security challenges.
Supporting 'Make in India' Initiatives
The IAF is fully supporting the 'Make in India in the defense sector' initiative led by the Indian government.
Multiple projects worth over Rs 3 lakh crore are planned for the next five years to bolster indigenous capabilities and contribute to the Indian economy.
Notable projects include the acquisition of 180 Light Combat Aircraft Mark1A and the upgrade of the Su-30MKI fighter jets.
Indigenous efforts will enhance these platforms with domestic radars, avionics, and weapons.
Advancements in Air Defense
The IAF is progressing in long-range air defense systems, including Project Kusha to develop an indigenous S-400 air defense system.
Support from the Defence Research and Development Organisation (DRDO) is evident through the provision of MR-SAM missile systems.
Month: Current Affairs - October, 2023
Category: Defence Current Affairs