Golconda Fort: Important Facts and Challenges It Faces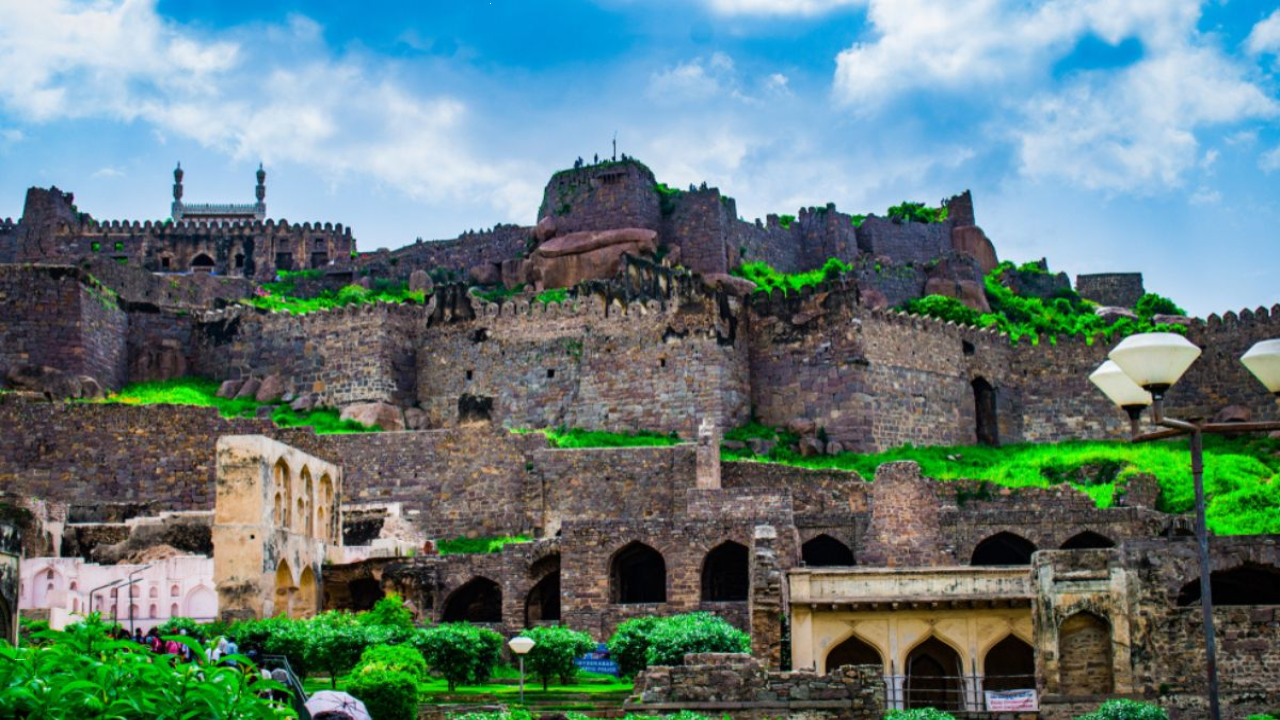 Golconda Fort, located on the outskirts of Hyderabad, Telangana, is a historically significant fortress that dates back to the 11th century. Built by Kakatiya ruler Pratāparudra using mud walls, the fort was later handed over to the Bahmani Kings by Deo Rai, Rajah of Warangal, and subsequently became the capital of the Golconda Sultanate. Because of its proximity to diamond mines, including the Kollur Mine, the city became a center of trade for large diamonds known as Golconda Diamonds. The fort complex is currently in the UNESCO's tentative list to become a World Heritage Site. Despite its historical importance, the fort is currently abandoned and in ruins.
Golf Course Controversy
Recently, the Archaeological Survey of India (ASI) has been in a dispute with the Hyderabad Golf Club (HGC) over the use of the Naya Qila precinct, a protected monument within the Golconda Fort. The HGC has been accused of violating an agreement with the ASI to expand the golf course without altering the contours or using earthmovers. However, the HGC has reportedly violated these terms, prompting increased ASI patrolling of the site. The ASI has also constructed an interpretation center to highlight the importance of the chahar-bagh garden plan during the Qutb Shahi era.
Development Alters Importance of Site
The most recent expansion of the golf course has caused concerns as dumping of debris behind the Bagh-e-Naya Qila garden is destroying the remaining archaeological value of the national monument. This latest development could alter the significance of the site and its potential inclusion on the UNESCO World Heritage Site list.
Tags: Archeological Survey of India • UNESCO World Heritage Site
Month: Current Affairs - March, 2023
Category: Art & Culture Current Affairs • Places in News Current Affairs