Daily UPSC Prelims Current Affairs – May 19, 2022 [Mock Test]
1.
With reference to the Bharat Stage Emission Standards (BSES) norms, consider the following statements:
These were first introduced in 2000.
Diesel Particulate Filter (DPF) and Selective Catalytic Reduction (SCR) are introduced in BS VI.
BS VI fuel will have only 10 ppm of sulphur.
These are implemented by the Ministry of Environment, Forest and Climate Change.
Which of the statements given above are correct?
2.
Which of the following countries have signed the Joint Declaration on Privacy and the Protection of Personal Data: Strengthening trust in the digital environment?
India
New Zealand
South Korea
USA
Choose the correct answer using the codes given below:
3.
Which of the following pairs of species fall under Schedule I of Wildlife Protection Act, 1972?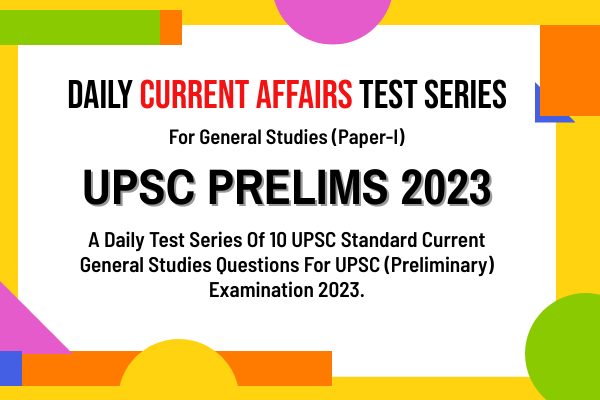 The above questions are part of Daily Current Affairs Test under
UPSC Prelims Test Series - 2023
in GKToday Android Application. This series can be subscribed in the app only.
Download Now
Category: Daily Current Affairs Test for UPSC Prelims Examination 2023
Tags: upsc prelims test series 2023
Latest E-Books