Daily UPSC Prelims Current Affairs – May 17, 2022 [Mock Test]
1.
With reference to India, terms, Virakallu, Natukal, Viragallu pertain to which of the following?
2.
Arrange the following dynasties chronologically:
Chalukyas
Satavahanas
Kanvas
Sungas
Choose the correct answer using the codes given below:
3.
With reference to the 'New India Literacy Programme', consider the following statements:
It aims to impart foundational literacy and numeracy only.
It is implemented for the period FYs 2022-2027.
It will be implemented through volunteerism and online mode.
It will cover non-literates of the age of 15 years and above in all state/UTs.
Which of the statements given above are correct?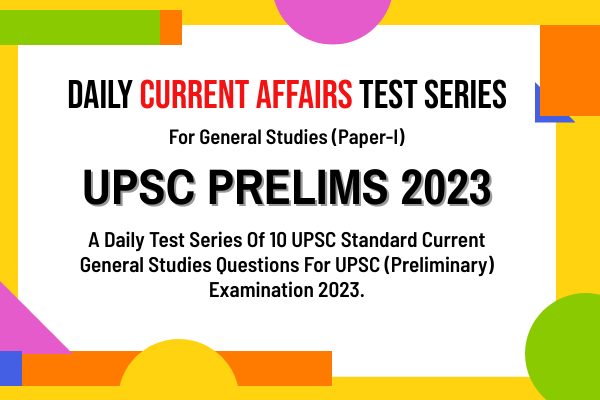 The above questions are part of Daily Current Affairs Test under
UPSC Prelims Test Series - 2023
in GKToday Android Application. This series can be subscribed in the app only.
Download Now
Category: Daily Current Affairs Test for UPSC Prelims Examination 2023
Tags: upsc prelims test series 2023
Latest E-Books