Safety Approval For China's First Gene-edited Crop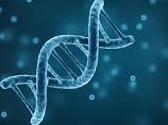 China has approved the safety of a gene-edited soybean in a significant boost to food production.
Key Facts About the Soybean
Developed by privately owned Shandong Shunfeng Biotechnology Co., Ltd, the soybean has two modified genes which raise the level of healthy fat oleic acid in the plant.
Although the name of the soybean has not been provided, the safety certificate has been approved for five years from April 21.
Gene Editing Vs Genetic Modification
Gene editing is distinct from genetic modification because it modifies existing genes instead of introducing foreign genes into a plant. This technology is thought to be less hazardous than genetically modified organisms (GMOs) and is subjected to less regulation in certain countries, such as China, which established regulations on gene editing in 2020.
Commercialisation of Gene-Edited Crops
Shunfeng Biotechnology Co., Ltd claims to be the first firm in China aiming to sell gene-edited crops. The company is researching about 20 other crops that have been gene-edited, including rice, wheat, and corn with higher yield, herbicide-resistant rice and soybeans, and lettuce with high vitamin C content. In 2019, Calyxt, a United States-based company, developed a high oleic soybean, which was the first gene-edited food approved by the U.S.
Other Countries
In addition to the United States, Japan has granted approval for gene-edited foods such as tomatoes with improved nutritional value and fish that grows at a faster rate.
Future Prospects
Due to fewer regulatory steps involved, it is expected that gene-edited crops will reach the market faster than GMO crops. China's approval of a gene-edited soybean comes at a time when the country is facing increasing concerns over feeding its 1.4 billion people due to trade tensions, erratic weather, and war in Ukraine, a major grain exporter. Additionally, China's growing middle class is facing a surge in diet-related diseases. While China is also promoting GMO crops, it is worth noting that large-scale trials of GM corn have begun this year.
Tags: Agriculture • China • Gene-editing
Month: Current Affairs - May, 2023
Category: International / World Current Affairs • Science & Technology Current Affairs