"Re(ad)dress: Return of Treasures" Exhibition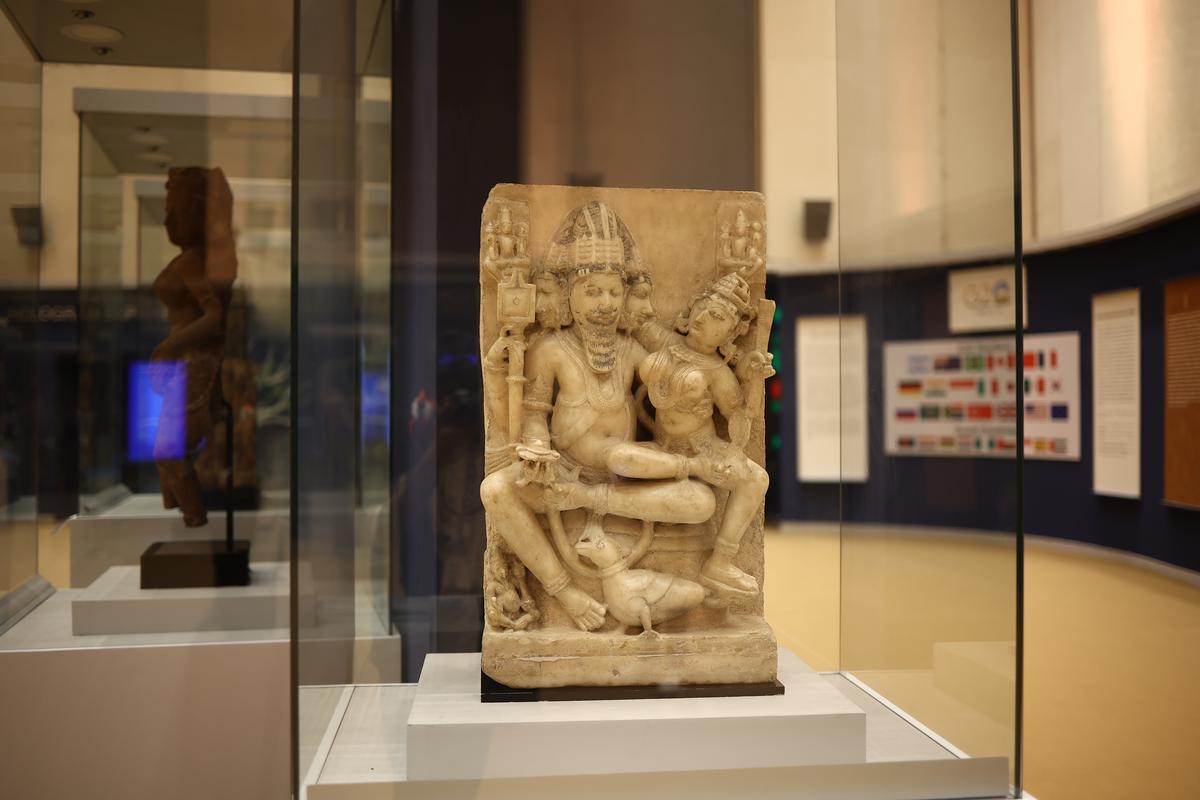 The "Re(ad)dress: Return of Treasures" Exhibition, which features 26 repatriated Indian antiquities, will be displayed in the national capital as part of efforts to raise awareness about the prevention of illicit trafficking of antiquities. The exhibition has been set up at the Khajuraho G20 culture group meeting.
What is Re(ad)dress: Return of Treasures Exhibition?
The exhibition showcases a range of historical artefacts, including the 12th-century Dancing Ganesha, a stone sculpture from Central India that was recovered from the U.S. in 2021, and the Yaksha, Amin Pillar from 2nd century B.C., which was discovered in the U.K. and repatriated in 1979-80. According to the Archaeological Survey of India, 244 stolen/ missing artefacts have been repatriated till now.
History of Repartition of Indian Antiquities
Indian is rich in cultural heritage. One of the oldest civilizations in the world started in India. This is mainly because of India's abundant resources and fertility. Unfortunately, historical artefacts were stolen from India. With recent efforts by the GoI, several stolen crafts and artefacts were returned back. The USA alone returned more than 50 million USD worth of artefacts to India in the last five years.
Significance of "Re(ad)dress: Return of Treasures" Exhibition
The exhibition is important because it shows the identity of the country. Also, the stolen artefacts fuel illegal trade. The illegal trade of precious artefacts contributes to terrorism. The repartition will help to reduce the demand for illegally obtained antiquities.
What are the famous arts placed in the "Re(ad)dress: Return of Treasures" Exhibition?
The Dancing Ganesha: Recovered from the US in 2021 is a sculpture from the 12th century. India got this sculpture back after a long legal battle. It is a rare piece of art that belongs to medieval India.
Yaksh, Amin Pillar: Recovered from the UK. It is a 2nd-century sandstone sculpture.
Tags: artefacts returned • G20 • looted artefacts
Month: Current Affairs - March, 2023
Category: Art & Culture Current Affairs • Events Current Affairs