Pilot phase of Open Network for Digital Commerce (ONDC)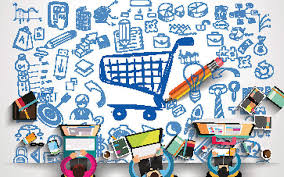 Recently, the pilot phase of the open network for digital commerce (ONDC) was launched.
Where is the pilot being conducted?
The pilot is being conducted across five cities Delhi, Bengaluru, Coimbatore, Bhopal, and Shillong. It will be later launched in 100 cities over six months.
What is Open Network for Digital Commerce (ONDC)?
ONDC is an initiative aimed to promote open networks for all aspects of the exchange of goods and services over digital or electronic networks.
It will be based on open-sourced methodology, using open network protocols independent of any specific platform.
What is the goal of ONDC?
The goal of ONDC is to change the e-commerce market's fundamental structure by moving from the current platform-centric model to an open-network model.
ONDC is an initiative of which department?
ONDC is an initiative of the Department for Promotion of Industry and Internal Trade (DPIIT) under the Ministry of Commerce and Industry.
What segments of commerce are covered under ONDC?
ONDC will enable local commerce across segments, such as mobility, grocery, food order, and delivery, hotel booking, and travel, among others, that can be discovered and engaged by any network-enabled application.
ONDC will work both for products and services.
What is the need for ONDC?
At present, only two large e-commerce players (Amazon and Flipkart) control more than half of the country's e-commerce trade. This creates monopolies and gives rise to issues like limited access to the market, preferential treatment to some sellers, and a squeeze on the supplier margins. To prevent such issues ONDC is being launched.
Can the buyers and sellers use different applications?
ONDC platform will allow buyers and sellers to connect and transact with each other online, no matter what other application they use. Thus, the buyers and sellers do not have to use the same platform. They can use different applications and still do business transactions.
What are the advantages of ONDC?
ONDC will democratize e-commerce, curb digital monopolies and create new opportunities.
It will protect micro, small, and medium enterprises (MSMEs) and small traders by granting them equal opportunity in the fast-growing $1 trillion retail market.
As the Unified Payments Interface (UPI) has enabled people to make payments and money transfers through an open network, ONDC will bring a similar change to the e-commerce segment in India.
How does ONDC benefit small traders?
Access to more buyers.
Better discoverability of products and cost.
Autonomy on terms because of multiple choices for being digitally visible.
Lower cost of doing business.
More options for value chain services like logistics and fulfillment.
How does ONDC ensure a level playing field?
ONDC will put in place the ground rules, the network participation rules, the obligation, and dispute resolution.
To govern the online trade, it will have a set of top-class protocols in critical areas like price discovery, vendor match, and cataloging, ostensibly in open source.
Will the ONDC platform become successful?
ONDC's success depends on how the government builds a seamless platform that is user-friendly and capable of giving a better shopping environment than the current dominant e-commerce platforms like Amazon and Flipkart. The government should also ensure a swift dispute resolution.
How big is India's e-commerce market?
Currently, there are over 4,000 small and big e-commerce companies in India, 500 logistics companies to deliver goods and more than 20,000 entities including travel and hotels that provide services through e-commerce. The Indian e-commerce market is expected to grow to USD 200 billion by 2026.
Tags: DPIIT • E-commerce • ONDC • UPI
Month: Current Affairs - May, 2022
Category: Science & Technology Current Affairs
Latest E-Books