Shi Yan 6 to Visit Sri Lanka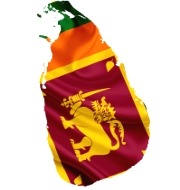 In a recent development, the United States has expressed its concern to Sri Lanka about the impending arrival of a Chinese research vessel, raising similar concerns shared by India. During a meeting between US Under Secretary and Sri Lankan Foreign Minister at the UN General Assembly session in New York, the topic of the Chinese research ship 'Shi Yan 6' came to the forefront.
Why is the Chinese Ship Coming to Sri Lanka?
The Chinese research vessel 'Shi Yan 6' has stirred concerns due to its upcoming visit to Sri Lanka, with both the US and India voicing objections. The ship is described as a "scientific research vessel" equipped with a 60-member crew, conducting research in oceanography, marine geology, and marine ecology. While Beijing sought Colombo's permission for the ship's docking, the final date and port remain uncertain. The vessel is expected to collaborate with Sri Lanka's National Aquatic Resources Research and Development Agency (NARA) during its stay.
About Shi Yan 6
Shi Yan 6 is a Research/Survey Vessel with a carrying capacity of 1115 DWT (deadweight tonnage). Its current draught is reported to be 5.3 meters, with an overall length of 90.6 meters and a width of 17 meters.
Why Does India Object to Chinese Vessels Docking in Sri Lanka?
India's objection to Chinese vessels docking in Sri Lanka stems from security concerns. India perceives Chinese ships in close proximity to its mainland as potential security threats, suspecting espionage activities even when their stated purpose is scientific research. This apprehension has led to objections to Chinese vessels docking in Sri Lankan ports.
What Happened Last Year?
In a similar incident last year, India raised objections to a Chinese ballistic missile and satellite tracking ship, Yuan Wang 5, staying at Hambantota port in Sri Lanka for a week. While Sri Lanka initially delayed the vessel's arrival in response to Indian concerns, it later permitted the docking. Yuan Wang 5 is used to track satellite, rocket, and intercontinental ballistic missile (ICBM) launches, raising concerns in India about the vessel's extensive aerial reach. India was apprehensive that several ports in Kerala, Tamil Nadu, and Andhra Pradesh could be within China's surveillance, posing risks to vital installations in southern India.
China's Perspective
China has maintained that the marine scientific research activities of Yuan Wang 5 and similar vessels align with international law and common practice and do not jeopardize the security or economic interests of any country. Beijing contends that such activities should not be obstructed by third parties.
Sri Lanka's Response to US Concerns
In response to the US' concerns, Sri Lankan Foreign Minister emphasized Sri Lanka's commitment to neutrality. He stated that Sri Lanka had established a Standard Operating Procedure for foreign ships and aircraft conducting activities in its territory. As part of their "even-handed approach," Sri Lanka cannot exclude China from participating in such activities.
Month: Current Affairs - September, 2023
Category: International / World Current Affairs