Mukhyamantri Gramin Awas NYAY Yojana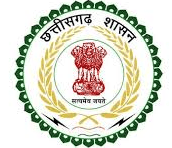 In a significant move, the Chhattisgarh government has unveiled its plan to provide homes for over 47,000 impoverished residents in the state's rural areas as part of the inaugural phase of the "Mukhyamantri Gramin Awas NYAY Yojana." This initiative marks a crucial step in addressing the housing needs of the state's disadvantaged populations.
A Delayed Start: Pradhan Mantri Awas Yojana
The groundwork for the Mukhyamantri Gramin Awas NYAY Yojana was originally laid through the Pradhan Mantri Awas Yojana in collaboration with the Central Government back in 2021. However, the implementation of this joint effort was deferred due to a financial roadblock – the Chhattisgarh government's inability to contribute its share of the funds, as cited by the Central Government. On the other hand, the state government contended that the pandemic had left them cash-strapped, making it impossible to execute the scheme.
A Socio-Economic Survey for Targeted Assistance
Earlier this year, Chhattisgarh's Chief Minister, Bhupesh Baghel, took a proactive step by announcing a socio-economic survey in the absence of a decennial census in India post the 2011 Census. The survey, conducted on 59.79 lakh families, identified 10,76,545 families residing in kutcha (fragile) houses.
A Holistic Approach to Housing
Building upon the survey findings, Chief Minister Baghel, in July, introduced the Mukhyamantri Gramin Awas NYAY Yojana, pledging full financial support for its implementation. Families excluded from the housing scheme due to improvements in their living standards, as well as those still in need but not eligible according to the 2011 survey list, are set to benefit from this initiative.
First Phase Beneficiaries
In the fiscal year 2023-24, a total of 47,090 homeless families, identified in the Chhattisgarh Socio-Economic Census 2023, will receive assistance under the state government's housing scheme. Families in remote areas will be granted Rs 1.30 lakh, while those in plain areas will receive Rs 1.20 lakh to support their housing needs.
Chhattisgarh's Departure from Pradhan Mantri Awas Yojana
In November 2021, the Central Government withdrew Chhattisgarh from the Pradhan Mantri Awas Yojana-Rural (PMAY-G) due to the state government's failure to contribute its share since 2019. Under PMAY-G, the expenditure is shared between the Centre and states in a 60:10 ratio. The Centre's decision followed Chhattisgarh's inability to meet its financial commitment under the scheme despite multiple reminders and directives.
Month: Current Affairs - September, 2023
Category: Government Schemes Current Affairs • States Current Affairs