Lucknow Smart City's School Health Program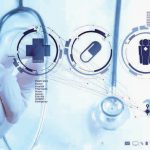 In a bid to improve the overall health and well-being of municipal school students, the Urban Development Department in Uttar Pradesh and Lucknow Smart City have launched a School Health Program in Lucknow. The program has been initiated in three schools in the city as a pilot project, with the aim of checking the physical and mental health of 1765 municipal school students. The School Health Program also prepares a digital health report card for each child and provides health insurance worth Rs 25,000 to these children.
Purpose of School Health Program
The School Health Program aims to detect diseases occurring in children and improve their academic performance and future prospects by enhancing their physical and mental health. The pilot project is expected to be a success and implemented in the other nine smart cities in the state.
Digital Health Report Card
The School Health Program in Lucknow Smart City is unique because it prepares a digital health report card for each child.
Under this initiative, a team of doctors, paramedics, health volunteers, and team coordinators checks each child according to their expertise and prepares a digital health report card based on 130 parameters.
The report card includes parameters related to physiotherapy, such as endurance, stamina, posture, and others. T
he program also checks the eye health of children for color blindness, eye diseases, and vision, and provides glasses if necessary.
Dental and oral health, as well as the ability to listen and speak, are also tested.
Frequency of Follow-up
Each child is given a unique ID card that allows parents, school, and administrative officials to download the digital health card.
Follow-up of the Digital Health Report is done every six months.
If a child is admitted to the hospital due to illness, then they can be treated through a health cover cashless card of Rs 25,000.
Responsibility of Schools
Aminabad Inter College, Kashmiri Mohalla Girls Inter College, and Kashmiri Mohalla Montessori School have been given the responsibility of health checkups for the 1765 children under the pilot project. The team is making digital health cards by conducting desk-to-desk examinations of the child. Workshops on child psychology, first aid, health, and hygiene are also being conducted under the program.
Tags: digital health • Uttar Pradesh
Month: Current Affairs - May, 2023
Category: States Current Affairs