India to become fifth largest economy in 2018: Report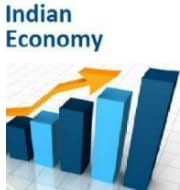 According to recently released report titled 2018 World Economic League Table, India is set to overtake the United Kingdom and France to become the world's fifth largest economy in 2018.
The report was released by Centre for Economics and Business Research, an economics consultancy based in Britain.
Key Highlights of Report
India currently ranked seventh will overtake UK and France to become the world's fifth largest economy in 2018 in US dollar terms and further move to third spot by 2032.
Indian economy had hit three-year low in the first quarter of the current financial year 2017 due to demonetisation i.e. scraping high-value banknotes and implementation of Goods and Services Tax (GST). The growth had slumped to 5.7% for quarter ending June 2016 but had recovered slightly to 6.3% for quarter ending September 2017. Despite temporary setbacks, India's economy still caught up with that of France and UK and in 2018 will overtake them.
Global economy
Cheap energy and technology prices will boost the global economy in 2018. China is likely to overtake United States as the world's largest economy by 2032. Britain will lag behind France over the next two years and it will again overtake France in 2020, because effects of Brexit on UK's economy will be less than feared. Russia will fall to 17th place among world's largest economies by 2032, from 11th place in 2017, mainly because of low commodity (oil) prices in international market and its excessive reliance on energy sector.
Month: Current Affairs - December, 2017