Garrarnawun Bush Tomato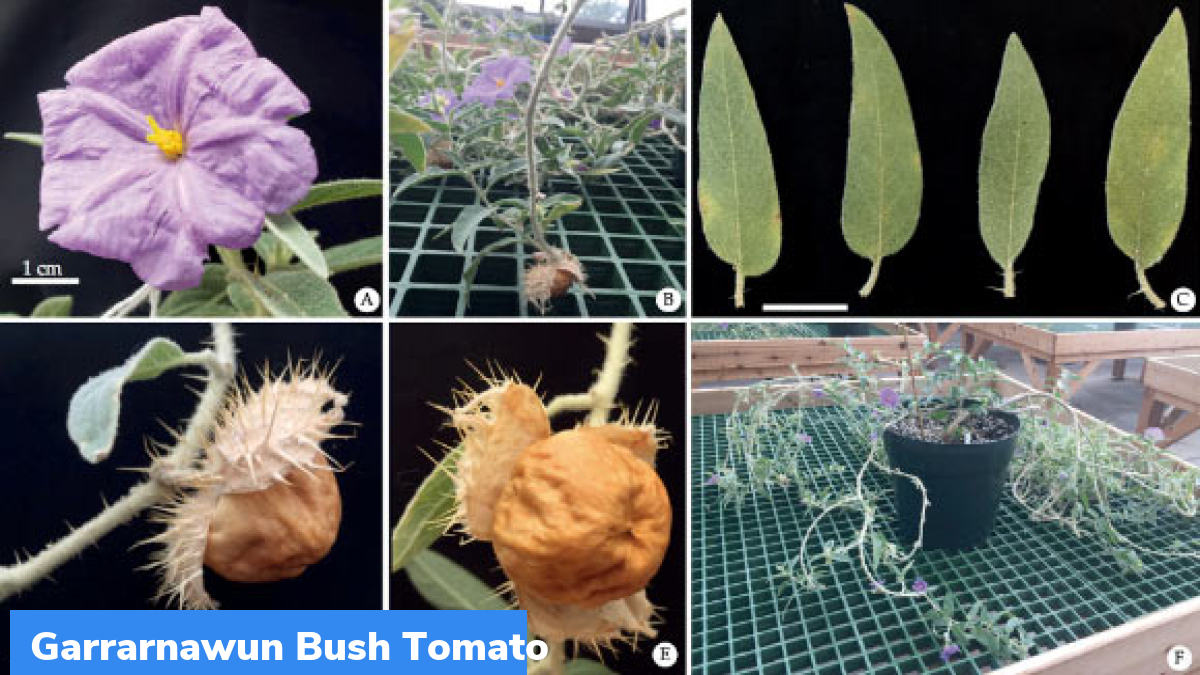 A new species of bush tomato, christened Garrarnawun bush tomato (Solanum scalarium), was discovered in Australia recently.
About the genus Solanum
Genus Solanum has around 1,400 accepted species that are distributed across the world. The species belonging to this genus are found in all continents except Antarctica. It is the most species-rich genus in the Solanaceae family and is among the largest in the angiosperms (flowering plants).
The genus includes 3 food crops having high economic value. These are the potato, tomato and eggplant (brinjal).
Much of the species belonging to the Solanum are concentrated in circum-Amazonian tropical South America. However, its hotspots are also found in Africa and Australia.
This genus is often recognized by its two-chambered superior ovary, fused sepals and petals, 5 stamens, poricidal anthers, and sometimes branched hairs and/or prickles.
About the new species
The Garrarnawun bush tomato (Solanum scalarium) is currently found only in one site in world i.e., the Judbarra/Gregory National Park in the Australia's Northern Territory.
It is a perennial pale green shrub that is around 30 cm tall.
This species belongs to the taxonomically challenging group called Kimberley dioecious clade in Australia. It is distinguished from other members of this group by its spreading decumbent habit and conspicuously prickly male floral rachis.
Its common name recognizes the lookout point in the Judbarra/Gregory National Park. This point is the traditional meeting place of the Wardaman and Nungali-Ngaliwurru peoples, whose lands intersect in this region.
This species is currently known from a single population of around 50 to 100 individuals. Hence, scientists are proposing to include in the "data deficit" category of the IUCN Red List.
It is found on skeletal pink soil, dissected rocks and exposed sandstone pavements.
It is expected to be found in more locations due to the prevalence of a similar and less accessible outcrops in the immediate region.
Tags: Australia • National Parks • New Species • Tomato
Month: Current Affairs - December, 2022
Category: Science & Technology Current Affairs