Asurgarh Fortified Settlement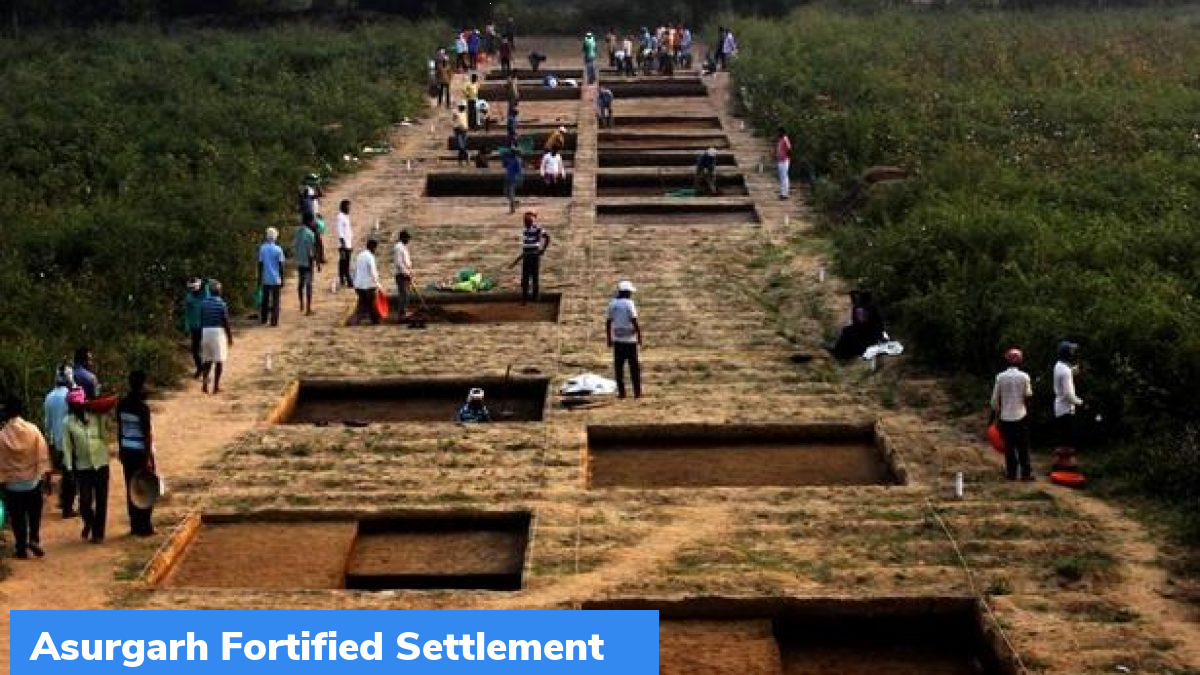 An advanced radiocarbon dating technique that has been conducted on the Asurgarh fort settlement in the Kalahandi district of Odisha has placed this settlement in the ninth century BC or the Iron Age. This makes the settlement 2,500-2,600 years older than Odisha's oldest fortified settlement, the Sisupalgarh fort.
Overview:
Archaeologists have used the Accelerator Mass Spectrometry (AMS) radiocarbon technique to establish that this settlement spanned over three cultural phases beginning from the ninth century BC to the third or fourth century AD.
This settlement was earlier believed to be from the Mauryan period.
The Sisupalgarh fort dates back to the fifth to sixth century BC.
Asurgarh fort consists of exterior fortification and the main fort.
The main fortification is spread over an area of 12 hectares.
The external fortification of this site is now in ruins.
Human settlement in Asugarh
Human settlements in Asurgarh began around the ninth century BC, but the iron tools found in this site are believed to have been developed between the fourth century BC to the second century AD which coincides with the Mauryan period.
The site's cultural period
This site's cultural period has been divided into three phases that are:
Iron Age (9th century BC – 4th century BC)
Early Historic Period (2nd century BC – 1st century AD)
Late Period (2nd century AD – 3rd -4th century AD).
Antiquities found from this site
417 antiquities have been excavated from this site so far including beads of coral, carnelian, lapis lazuli, jasper, glass, shell, garnet, milky quartz, agate, kaolin, terracotta, and soft stone. The people of that period were good with iron technology and its uses. The iron materials that have been found at the Asurgarh site have not yet rusted as they have high 'Fe' content. In 2019 jewellery, silver coins, rare terracotta, and precious beads were excavated from this site that pointed to human settlements.
Water management system
This settlement was built in such a manner that water coming from a distance of over five kilometres entered the reservoir located on the fort's eastern side. This shows the efficiency of the settlement's water management system. Asurgarh is Odisha's only site that exhibits such highly skilled water management system engineering.
First excavations at Asurgarh
The first excavation on this site was done by N K Sahu in 1973 on behalf of the Postgraduate Department of History, Sambalpur University. Later in 1973, this site was declared protected under the Ancient Monuments and Archaeological Sites and Remains Act, 1958.
Month: Current Affairs - April, 2022
Category: States Current Affairs