3D-printed Masks Coated with Anti-Viral Agents Developed by Pune-based firm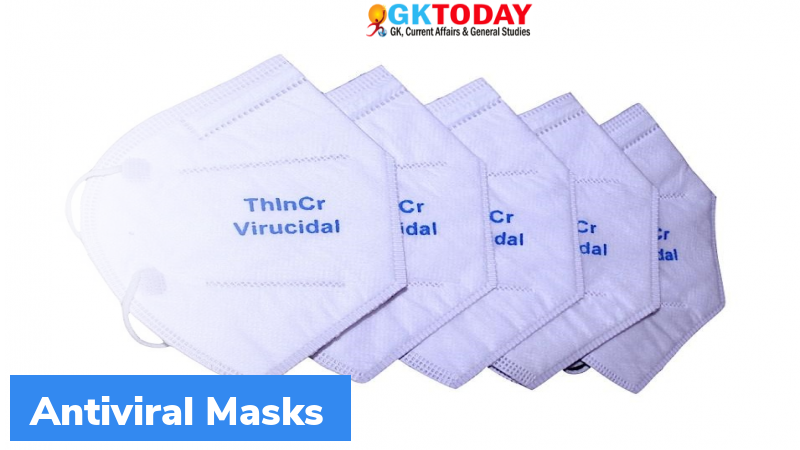 A Pune-based start-up firm, Thincr Technologies India Private Limited, has developed an 3D-printed Masks coated with anti-viral agents called virucides.
About 3D-printed masks
Firm has integrated 3D printing and pharmaceuticals to produce a novel type of mask which attacks virus when viral particles come in contact with it.
Masks are coated with anti-viral agents known as virucides.
Virucidal mask project is among earliest projects that have been selected for commercialization by Technology Development Board (TDB), which is a statutory body of Department of Science and Technology.
These cost-effective masks are more effective in containing spread of COVID-19 as compared to ordinary N-95, 3-ply and cloth masks.
Background
This project received financial support from TDB in May 2020 for finding a novel solution to fight COVID-19. In July 2020, an agreement was signed to develop the masks
How masks were developed?
Masks were developed with support from Merck Life Sciences. Coating formulation has been utilized to coat fabric layer and 3D printing principle was employed to bring uniformity of coating. This coated layer can be incorporated as an additional layer in other masks. Masks comprises of reusable filters, developed using 3D printing.
Month: Current Affairs - June, 2021