What is Mahajan Commission report on Karnataka-Maharashtra border dispute?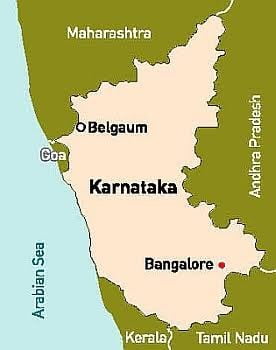 On November 18, 2020, the Karnataka Chief Minister B S Yediyurappa condemned the comments made by Maharashtra Deputy Chief Minister Ajit Pawar over the border dispute between the two states. Pawar mentioned the dispute as an attempt to incite fire.
What is the border dispute between Maharashtra and Karnataka?
The border dispute between the states of Maharashtra and Karnataka is also called the "Belgaum border dispute" or the Belagavi dispute. Belgaum is now a part of Karnataka and earlier was a part of Bombay Presidency of British India. During British rule, the Bombay Presidency encompassed Maharashtra, Gujarat and certain areas of North Karnataka.
When the states were divided based on linguistic and administrative lines under the State Reorganization Act in 1956 Belgaum district was included under Mysore state (now Karnataka). This was done in spite of the fact that Belgaum had majority of Marathi-speaking population. Hence, the dispute. However, according to 1881 census, Belgaum had 64.39% of Kannada speaking individuals and 26.04% of Marathi speaking individuals.
What is Mahajan commission report?
The Mahajan Committee was formed in 1966 by the Central Government with representatives from both the states. The committee recommended in 1967 that 264 villages shall be transferred to Maharashtra. This included some village in Haliyal, Karwar and Suparna Taluks as well. On the other hand, Belgaum and 247 villages were to remain with Karnataka.
The report was refuted by both Kerala and Maharashtra. Kerala on the other hand, refused to hand over Kasaragod to Karnataka.
Maharashtra's strand
Maharashtra is claiming all the 814 villages and the Belgaum city. Maharashtra invokes Article 131 (b) in the Supreme Court to justify its claim. The case is still pending in front of the supreme court. According to Article 131 of the Constitution, the SC shall have original jurisdiction in any dispute between the state governments or between the state governments and the Government of India.
Month: Current Affairs - November, 2020