Greenhouse gas Current Affairs, GK & News
Greenhouse gas Current Affairs, GK & News
A new estimate from USA's NOAA showed that the level of methane in the atmosphere in 2019 was the highest since record keeping began. Methane Methane is a gaseous compound and the simplest form of hydrocarbon class called alkane. It is a major component of natural gases. It is a potent greenhouse gas and its ..
Topics: Greenhouse gas • Methane • NOAA
The Union Minister of Petroleum and Natural Gas recently discussed the policies regarding coal bed methane in the Rajya Sabha. Coal Bed Methane Coal Bed Methane or Coal Seam Gas refers to methane gas that is adsorbed onto coal seams which is a solid matrix. It is a gaseous fuel that is extracted from the ..
Topics: CBM • Coal Sector • Greenhouse gas • Methane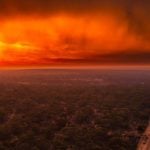 A recent study published by scientist Zeke Hausfather in the journal Geophysical Research Letters studied the accuracy of several computer models used to predict the climate change. The study found high levels of accuracy in these computer models with an average skill score of 69%. The 'skill score' was used to determine the success of ..
Topics: Climate change • Climate change denial • Climate forcing agents • Climatology • Global warming • Greenhouse gas • Natural environment • Physical geography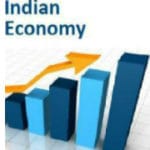 Recent study published in the journal Nature Climate Change showed a link between the lower global carbon emission growth with India's slowing economy. The growth in carbon dioxide emission has reduced in 2019 compared to 2018 according to the study and is linked to lower coal usage by India and China. China accounts for 50% ..
Topics: Carbon dioxide • Carbon finance • Chemical compounds • Clean Development Mechanism • Climate forcing agents • Coal • deforestation • Emissions trading • Global warming • Greenhouse gas • Greenhouse gas emissions • Lakshmi Puri • Manoj G. Tirodkar • Nature
Urging all countries under the European Union to commit to net-zero greenhouse gas emissions on Thursday, November 28, 2019, The European Parliament declared a global " Climate and Environmental Emergency". The resolution was passed with a comfortable majority of 429 votes in favour to 225 votes against the declaration. The Parliament also called on all ..
Category: International Current Affairs
Topics: Argentina • Bangladesh • Canada • Climate change • COP25 • European Union • european union parliament • Greenhouse gas • Madrid • Spain