Phase II of Bangalore-Chennai Expressway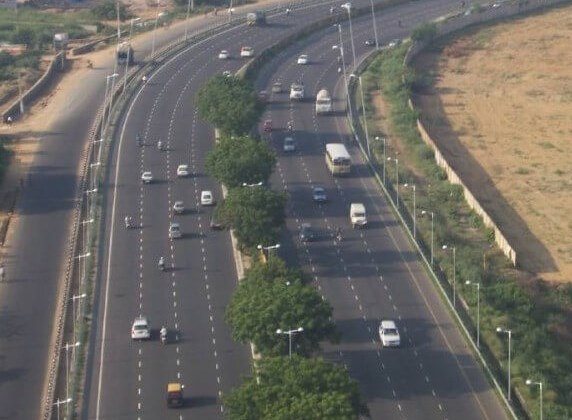 The proposed Bangalore-Chennai Expressway has garnered attention due to its ambitious scale and potential impact on wildlife habitats. The standing committee of the National Board for Wildlife recently approved the second phase of the Bangalore-Chennai Expressway. This four-lane expressway, at an estimated cost exceeding Rs 16,000 crore, is set to connect the bustling cities of Bangalore and Chennai, traversing through the states of Karnataka, Andhra Pradesh, and Tamil Nadu.
Preserving Fragile Ecosystems
The expressway's path intersects with the Chittoor division, the Eco-Sensitive Zone (ESZ) of the Koundinya Wildlife Sanctuary, and the Rayala Elephant Reserve. This alignment raises concerns about the disruption to wildlife corridors and ecosystems in these regions. The NBWL, recognizing these ecological sensitivities, has imposed several conditions on the project to ensure the conservation of biodiversity.
Strict Conditions for Construction
The NBWL has set forth specific conditions that the National Highways Authority of India (NHAI) must adhere to during the construction process. The proposed area designated for the expressway can only be utilized for its intended purpose and not for any commercial ventures. Furthermore, the Forest Department will supervise all diversion work, and the areas of diversion must be demarcated prior to the commencement of construction. The NBWL also prohibits excavation in the surrounding forest areas for earth collection, emphasizing the need to minimize ecological disturbances.
Conservation Efforts for Elephant Habitat
To address potential human-elephant conflicts, the NBWL has mandated the NHAI to deposit a substantial amount for a wildlife conservation plan. The agency must contribute 2% of the project cost towards conserving the elephant habitat. These funds will aid in the implementation of measures aimed at mitigating wildlife-human conflicts and protecting the diverse fauna, including elephants, in the region.
Strengthening Animal Passages
Recognizing the importance of facilitating the free movement of wildlife, the committee recommended strengthening the animal passage plan for the expressway. This includes the construction of underpasses along the 7.1 km stretch passing through the forests of Chittoor and the Rayala Elephant Reserve. These underpasses, following the guidelines issued by the Wildlife Institute of India, will provide safe crossings for elephants and other fauna, ensuring their unobstructed movement.
Enhancing Wildlife Research and Monitoring
To ensure the efficacy of animal passages and monitor potential wildlife-human conflicts, the NBWL has emphasized the need for a comprehensive research project. This project, funded by the NHAI, will involve GPS collaring of elephants and other fauna, studying their movement patterns in the landscape. Collaboration among regional institutions, researchers, wildlife wardens, forest officers, and field staff will enable a better understanding of wildlife dynamics in the region.
Tags: Bangalore-Chennai Expressway • Koundinya Wildlife Sanctuary • national board for wildlife
Month: Current Affairs - May, 2023
Category: India Nation & States Current Affairs
Latest E-Books