Network Readiness Index 2022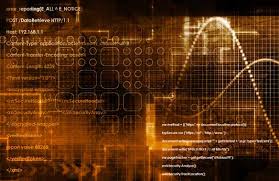 The Network Readiness Index 2022 was released by the US-based non-profit Portulans Institute. This report assesses the network-based readiness landscape of 131 economies based on their performances in four different pillars – technology, people, governance and impact. It encompasses 58 variables.
What are the key findings of the Network Readiness Index 2022?
The United States is the top performer in the index, with a total score of 80.3. The second and third positions are held by Singapore (79.35) and Sweden (78.91) respectively.
Singapore is the biggest climber in this index, since it climbed from the 7th position to the second by pushing Denmark (6th) and Finland (7th) out of the top five.
Other five countries that are top 10 performers are Netherlands (4th), Switzerland (5th), Germany (8th), South Korea (9th) and Norway (10th).
Asia Pacific's top performer is Singapore, followed by South Korea and Japan.
The list of top 10 performers indicates that advanced economies in Europe, parts of Asia and the Pacific and North America are the most network-ready countries in the world.
17 of the top 25 countries are in northern and western Europe, four are in eastern and southeastern Asia, two in Oceania (Australia and New Zealand) and two are in North America (US and Canada).
India climbed 6 places to the 61st position, with the overall score increasing from 49.74 in 2021 to 51.19 in 2022.
The country secured first rank in the AI talent concentration, second rank in "Mobile broadband internet traffic within the country" and "international internet bandwidth", third rank in "annual investment in telecommunications services" and "domestic market size", fourth rank in the "ICT services exports" and fifth rank in "FTTH/Building Internet subscriptions" and "AI Scientific Publications".
India is ranked third among the 36 low-middle-income countries after Ukraine and Indonesia. It scored higher than the income group average in all pillars and sub-pillars.
Tags: Artificial intelligence • Broadband • ICT sector • Telecommunications
Month: Current Affairs – November, 2022
Category: Reports & Indexes Current Affairs