GCES Web Portal and Mobile App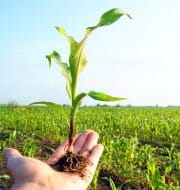 The GCES portal and app are significant as they leverage technology to enhance the accuracy and timeliness of crop yield data, enabling better-informed agricultural decisions and policies.
What are the key challenges addressed by the GCES Web Portal and Mobile Application?
The GCES platform addresses two critical challenges:
Delay in Reporting: The manual data collection process caused delays in reporting, which will now be resolved through GPS-enabled mobile data collection.
Transparency: GPS coordinates ensure precise data collection, eliminating ambiguity and data manipulation.
How does the GCES platform ensure data accuracy?
The GCES platform ensures data accuracy through:
Geo-referencing: GPS technology for precise geographic data.
Comprehensive Information: Detailed data on yield estimation, including village-wise plans and crop weights.
What role do GPS-enabled devices play in the GCES process?
GPS-enabled devices provide precise location coordinates for data collection points, linking data to specific geographic locations, enhancing transparency, and preventing data manipulation.
What agencies are involved in conducting Crop Cutting Experiments (CCE) in different states?
The agencies involved in conducting CCE in different states include the Revenue Department, Agriculture Department, and Directorate of Economics & Statistics.
When will the pilot rollout of the GCES platform take place, and in how many states?
The pilot rollout of the GCES platform is scheduled for the 3rd week of October 2023 and will be implemented in 12 states initially.
Month: Current Affairs - September, 2023
Category: India Nation & States Current Affairs