Daily UPSC Prelims Current Affairs – August 2, 2022 [Mock Test]
1.
Which of the following (Archaeological Survey of India) ASI's protected sites was commissioned during the reign of Mughal Emperor Akbar?
2.
Consider the following statements on Summit for Democracy:
It was launched by Indian Prime Minister.
China and Bangladesh were not invited to the first Summit for Democracies.
Defending against authoritarianism was one of its themes.
Which of the statements given above is/are correct?
3.
With respect to the International Labour Day, consider the following statements:
The first Labour Day was marked in 1890 in Europe.
Every year 1stMay is observed as International Labour Day.
The theme for 2022 is "Universal Social Protection to End Child Labour".
Which of the statements given above are correct?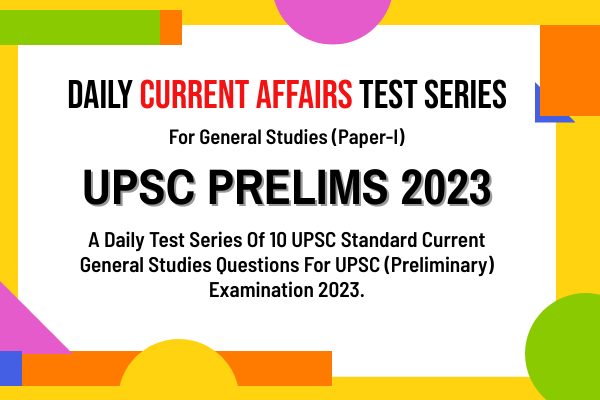 The above questions are part of Daily Current Affairs Test under
UPSC Prelims Test Series - 2023
in GKToday Android Application. This series can be subscribed in the app only.
Download Now
Category: Daily Current Affairs Test for UPSC Prelims Examination 2023
Tags: upsc prelims test series 2023
Latest E-Books