Daily UPSC Prelims Current Affairs – August 03, 2022 [Mock Test]
1.
Consider the following statements:
Hyperloop is the 5th mode of transportation.
Hyperloop Alpha was proposed by Elon Musk.
US operates functional Hyperloop Virgin.
Which of the statements given above are correct?
2.
In which of the following indices, India's rank has been improved in 2022 as compared to 2021?
Henley Passport Index
Gender Gap Report
World Competitive Index
Environmental Performance Index
Choose the correct answer using the codes given below:
3.
Consider the following pairs:
Begum Shahi Mosque – Jahangir
Wazir Kahn Mosque – Shahjahan
Badshahi Mosque – Aurangzeb
Sunheri Mosque – Muhammad Shah
How many pairs given above are matched correctly?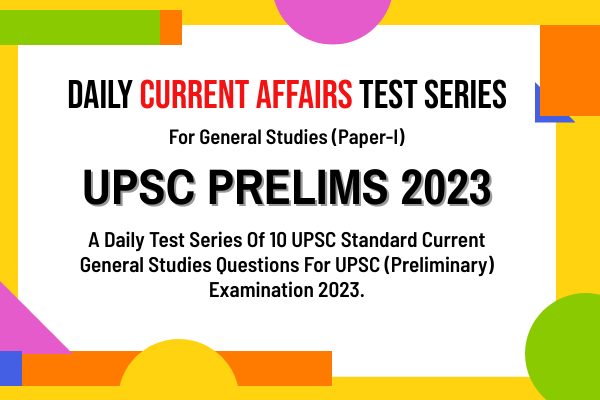 The above questions are part of Daily Current Affairs Test under
UPSC Prelims Test Series - 2023
in GKToday Android Application. This series can be subscribed in the app only.
Download Now
Category: Daily Current Affairs Test for UPSC Prelims Examination 2023
Tags: upsc prelims test series 2023
Latest E-Books