Daily UPSC Prelims Current Affairs – July 15, 2022 [Mock Test]
1.
Which of the following pairs of bird species are listed as 'Least Concern' on the IUCN Red List?
2.
Consider the following statements:
Legacy waste refers to aged municipal solid waste lying in dumpsites.
Legacy waste can scientifically be processed through bio-mining technique.
Which of the statements given above is/are correct?
3.
Recently, the Delhi Cabinet has approved the implementation of start-up policy, with respect to it, consider the following statements:
It will provide fiscal and non-fiscal incentives for start-ups.
Entrepreneurship classes and a "Business Blasters Program" would be introduced at the college level.
Monitoring committee to oversee the startup policy will be headed by Delhi's Chief Minister.
Which of the statements given above are correct?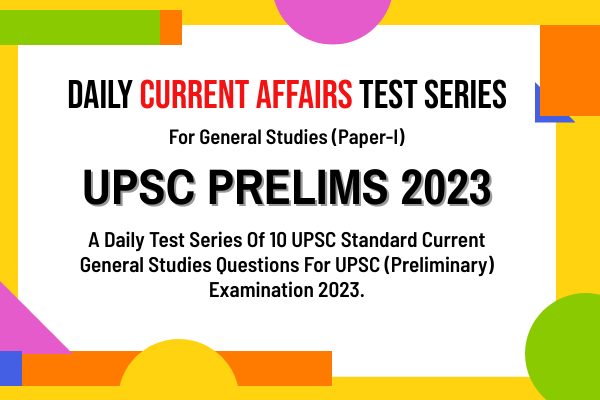 The above questions are part of Daily Current Affairs Test under
UPSC Prelims Test Series - 2023
in GKToday Android Application. This series can be subscribed in the app only.
Download Now
Category: Daily Current Affairs Test for UPSC Prelims Examination 2023
Tags: upsc prelims test series 2023
Latest E-Books