UN resolution on safeguarding religious sites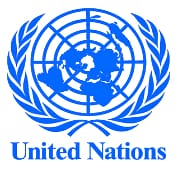 The United Nations General Assembly recently adopted a resolution on safeguarding religious sites across the world. The resolution was titled "Promoting a culture of peace and tolerance to safeguard religious sites". India supports the resolution.
Key Features of the Resolution
The resolution condemns offences against religious sites and symbols.
It rejects the use of violence to express a point of view (related to protecting religious practices).
The resolution also condemns forcible conversions of religions.
It condemns acts of violence that destructs religious sites all over the world.
United Nations Plan of Action to safeguard religious sites has been adopted.
United Nations Plan of Action to safeguard Religious Sites
In order to remind the universality of religious sites, mapping of religious sites all over the world is to be developed.
The following principles have been adopted under the plan

Respect for the people all over the world irrespective of their faith, history and culture.
Responsibility to build cooperation among member countries.
Dialogues for better communication among member countries. The World Forum on Intercultural Dialogue organised biennially is one of the main global platforms for promoting intercultural and interreligious dialogue. It is organised by Azerbaijan in cooperation with Islamic education, scientific and cultural organisation, Council of Europe. The dialogue is organised biennially.
Standing together and Staying Together as one to ensure unity.

Promotion of education programmes on protecting the religious sites. Education is to be used as a tool to address hate speech issues. The United Nations Strategy and Plan of Action on Hate Speech has been launched to reduce hate speech and violence related to hate speech in the world.
India-Pakistan irritants over the resolution
Pakistan was one of the co-sponsors of the resolution along with Saudi Arabia and other twenty countries. According to India, the co-sponsoring of Pakistan was a great irony. This is because, Hindu temples were attacked in Karak, Pakistan. In December 2020, the supporters of Jamiat Ulema e Islam party attacked and burned a temple in Karak district.
Month: Current Affairs - January, 2021
Category: International Current Affairs
Topics: India-Pakistan Relations • religious resolution • Resolution • United Nations
Latest E-Books