Assam Leopard census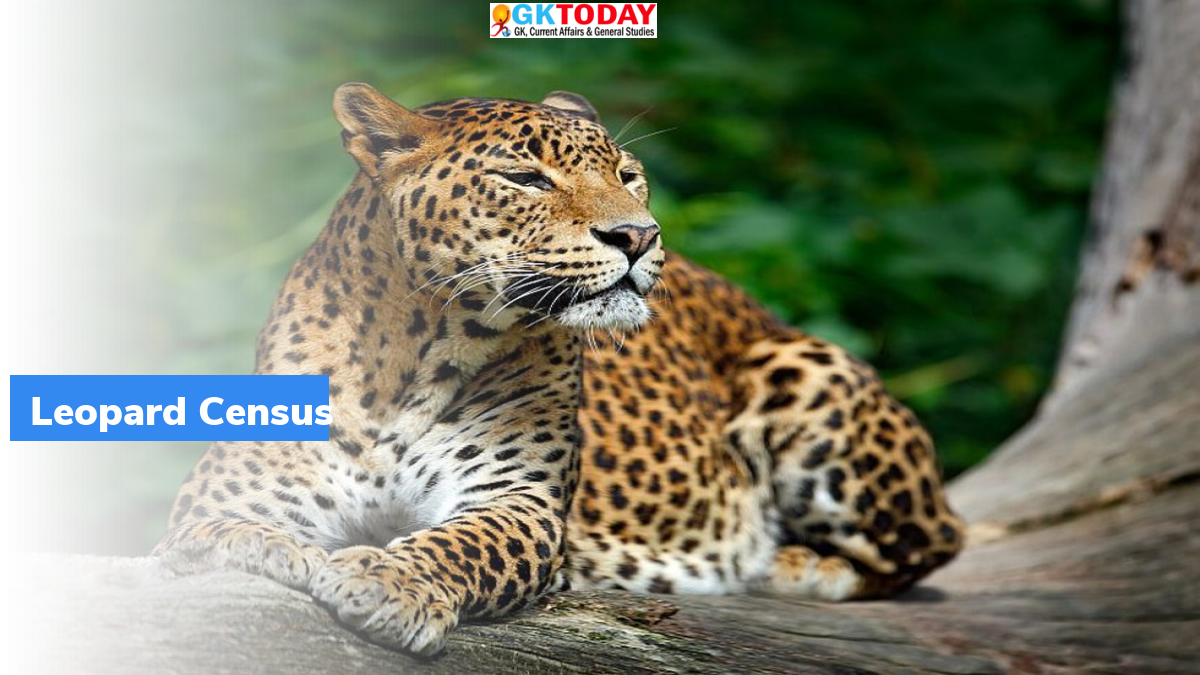 On February 3, 2022, forest department officials have rescued a leopard from Sishugram Red Cross society near IIT Guwahati.
Key Points
Leopard will be released in its safe habitat after observation.
NKF Division has also started the process of leopard counting census under its divisional jurisdiction.
Leopard counting census
For the first time, North Kamrup Forest Division (NKF Division) has initiated an exclusive leopard counting census in Assam's Forest and non-forest areas. Leopard counting census has been initiated in leopard density areas of Amingaon in Kamrup district. It started from January 31, 2022. Leopard counting will be done through camera trapping method. 50 cameras will be installed in Sila Reserve Forest, NIPER, Changsari, AIIMS etc. across Amingaon area.
Status of Leopards Report
In July 2021, the Union Environment Ministry released a report titled "Status of Leopards, Co-predators and Megaherbivores-2018", on the occasion of World Tiger Day.
As per the report, official leopard count in India has increased 63 per cent in between 2014-2018. In 2018, there were 12,852 leopards in India, while there were 7,910 in 2014.
Largest number of leopards have been estimated in Madhya Pradesh (3,421). It is followed by Karnataka (1,783) and Maharashtra (1,690).
About Leopard
The Scientific Name of Leopard is Panthera pardus. It is listed in Schedule I of Indian Wildlife (Protection) Act, 1972. It is also included in Appendix I of CITES. In IUCN Red List, it is listed in vulnerable category. As of now, 9 subspecies of the leopard have been recognised. They are distributed across Asia and Africa.
Accreditation of CA|TS
In India, 14 tiger reserves have received the accreditation of Global Conservation Assured | Tiger Standards (CA|TS). These include:
Manas, Kaziranga and Orang Tiger Reserves in Assam.
Satpura, Kanha and Panna Tiger Reserves in Madhya Pradesh.
Pench Tiger Reserves in Maharashtra.
Valmiki Tiger Reserve in Bihar.
Dudhwa Tiger Reserve in Uttar Pradesh.
Sunderbans Tiger Reserve in West Bengal.
Parambikulam Tiger Reserve in Kerala.
Bandipur Tiger Reserve of Karnataka.
Mudumalai and Anamalai Tiger Reserve in Tamil Nadu.
About CA|TS
CA|TS was officially launched in 2013. It is an accreditation tool, agreed upon by global coalition of Tiger Range Countries (TRCs). It has been developed by tiger and protected area experts. CA|TS allows tiger sites to check if their management will result into successful tiger conservation.
Month: Current Affairs - February, 2022
Category: Environment Current Affairs