2023 Nobel Prize in Physics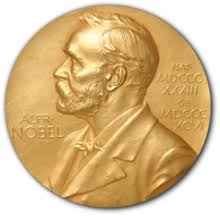 The Nobel Prize in Physics for 2023 has been awarded to Ferenc Krausz, Pierre Agostini, and Anne L'Huillier for their groundbreaking experiments that have led to the creation of attosecond pulses of light. These pulses have opened new avenues for studying the behavior of electrons within atoms and molecules, revolutionizing the field of electrodynamics in matter.
Contribution of Pierre Agostini
Pierre Agostini is a French-American experimental physicist who currently teaches at The Ohio State University, Columbus, US.
In 2001, Agostini succeeded in producing consecutive light pulses, each lasting just 250 attoseconds, a groundbreaking achievement.
He is known for inventing the RABBITT technique, which characterizes attosecond light pulses.
Achievements of Anne L'Huillier
Anne L'Huillier, a physicist born in Paris in 1958, teaches at Lund University in Sweden.
She is a trailblazer in the field of attosecond physics and is the fifth woman to receive the Nobel Prize in Physics.
L'Huillier discovered a new effect involving the interaction of laser light with atoms in a gas, which enables the creation of shorter light pulses.
Ferenc Krausz's Pioneering Work
Ferenc Krausz, born in Hungary in 1962, serves as the director at the Max Planck Institute of Quantum Optics in Germany and teaches at Ludwig-Maximilians-Universität München.
Krausz and his research team were responsible for generating and measuring the first attosecond light pulse, a groundbreaking achievement.
His contributions have had a profound impact on the field of quantum optics.
The Significance of Attosecond Pulses
Attosecond pulses of light offer an unprecedented capability to study rapid electron movements and energy changes within atoms and molecules.
These pulses have revolutionized the field of electrodynamics in matter, providing scientists with a powerful tool for exploring fundamental processes in physics and chemistry.
Month: Current Affairs - October, 2023
Category: Awards, Persons & Places in News • Persons in News • Science & Technology Current Affairs