SAMPRITI-XI Commences in Umroi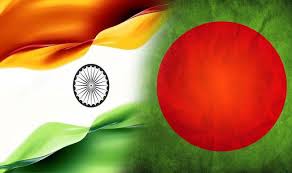 India and Bangladesh have kicked off the 11th edition of their annual joint military exercise, SAMPRITI, on October 3, 2023, in Umroi, Meghalaya. This exercise, which alternates between the two nations, highlights the strong bilateral defense cooperation between them. SAMPRITI, initiated in 2009, aims to boost interoperability, share tactical expertise, and promote best practices between the Indian and Bangladeshi armies.
SAMPRITI-XI Overview
SAMPRITI-XI is scheduled for a duration of 14 days and involves approximately 350 personnel from both India and Bangladesh.
The exercise focuses on enhancing cooperation and interoperability while conducting Sub-Conventional Operations as per Chapter VII of the UN mandate.
It consists of a Command Post Exercise (CPX), a Field Training Exercise (FTX), and a Validation Exercise.
Participating Contingents
The Bangladesh contingent, led by Brigadier General Mohammed Mafizul Islam Rashed, Commander of the 52 Bangladesh Infantry Brigade, includes 170 personnel. The lead unit is the 27 Bangladesh Infantry Regiment.
The Indian contingent comprises troops primarily from a battalion of the RAJPUT Regiment and is led by Brigadier SK Anand, Commander of a Mountain Brigade.
Diverse units, including artillery, engineers, and supporting arms and services, will participate from both sides.
Exercise Highlights
The Command Post Exercise (CPX) involves 20 officers from each contingent and focuses on decision-making after detailed deliberations.
The Field Training Exercise (FTX) validates grassroots-level operations and includes joint tactical drills for counter-terrorist operations such as hostage rescue, crowd control measures, and helicopter usage.
The Validation Exercise is scheduled for October 14th and 15th, 2023, in Darranga Field Firing Range, Assam.
Participants will also have the opportunity to witness the capabilities of 'Atmanirbhar Bharat' through an Equipment Display.
Strengthening Defense Cooperation
SAMPRITI-XI aims to bolster defense cooperation between India and Bangladesh.
The exercise promotes deeper bilateral relations, cultural understanding, and mutual benefits by sharing experiences in Sub-Conventional Operations.
It underscores the commitment of both nations to enhance their military capabilities and cooperation.
Month: Current Affairs - October, 2023
Category: Defence Current Affairs