Marathi cinema Current Affairs, GK & News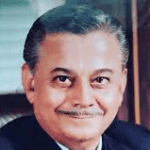 Famous Marathi actor Jairam Kulkarni recently passed away in Pune at the age of 88. His last movie was 'Khel Aayushyacha', which was released recently. Jairam Kulkarni had acted in more than 150 films, which includes several critically acclaimed films. Before starting his career as an actor, Kulkarni had worked in Akashwani.
Topics: Actors • Marathi cinema • Marathi people
The rare footage of an iconic Marathi film Vande Mataram (1948) has become part of the Pune-based National Film Archives of India (NFAI). A Video Home System (VHS) cassette containing about 35 minute footage of the film is part of the collection that was donated to NFAI by Dinesh Thakur ( nephew of Sunita Deshpande) ..
Topics: Deshpande • Gajanan Digambar Madgulkar • Indian culture • Maharashtra • Marathi cinema • Marathi people • Purushottam Laxman Deshpande • States and union territories of India • Sudhir • Sudhir Phadke • Vande Mataram
Ramesh Bhatkar (70), the veteran Marathi actor, has passed away in Mumbai, Maharashtra on February 4, 2019. He was known for his roles in the TV series "Commander" and "Hello Inspector" and worked for more than 30 years as an actor in mainstream Hindi and Marathi films such as "Aai Pahije", "Kucch To Hai" and ..
Topics: Bhatkar • Bhavesh Joshi Superhero • Creative works • Films • Indian films • Marathi cinema • Ramesh Bhatkar
An acclaimed cinematographer and screenwriter and filmmaker, Govind Nihalani will be honoured with the Kalamaharshi Baburao Painter Award for his contribution to the film industry at the 2019 Kolhapur International Film Festival (KIFF). The 7th edition of the film festival is scheduled to be held from February 7 to 14. The award is named after ..
Topics: Baburao Painter • Bollywood • Cinema of India • Govind Nihalani • Kiff • Kolhapur • Marathi cinema
Vijay Chavan (63), the veteran Marathi actor who was known for his comic roles, has passed away in Mumbai, Maharashtra on August 24, 2018. The actor, who featured in more than 350 films, is best remembered for his comic roles in Marathi films such as 'Jatra', 'Zapatlela', 'Pachadlele', 'Mumbaicha Dabewala' and 'Shrimanta Damodar Panta', among ..
Topics: Bharat Jadhav • Indian films • Maharashtra • Marathi cinema • Moruchi Mavshi • Mumbaicha Dabewala • Pralhad Keshav Atre • Priyadarshan Jadhav • States and union territories of India • Vijay Chavan