Indian Philosophy Current Affairs, GK & News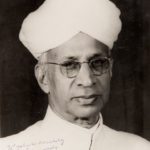 In India, the 5th September is celebrated as the teacher's day. This day, which is dedicated to the loving and caring spirit of the various teachers in our lives and acknowledging their contributions in molding our lives, is the occasion of the birth anniversary of the legendary Dr Sarvepalli Radhakrishnan. About Dr Sarvepalli Radhakrishnan Dr ..
Topics: Advaita • Advaita Vedanta • Hinduism • Indian philosophy • Nondualism • Philosophy • Religion • Sarvepalli • Sarvepalli Radhakrishnan • Spirituality • Telugu people
The book titled "My Life, My Mission" is the autobiography of Yoga guru Baba Ramdev and is co-authored with senior journalist Uday Mahurkar. The book, which is expected to hit stands in August 2019, addresses the major controversies, turning points and achievements of Ramdev's life. In the book, Baba Ramdev chronicles his journey from a ..
Topics: Gujarati people • Human behavior • Indian Hindus • Indian Philosophy • Ramdev • Spirituality • Uday Mahurkar • Yoga
The book titled "Yoga and Diet for Weight Loss" has been authored by noted integrated yoga therapist Bijoylaxmi Hota. The book seeks to break slimming and weight loss myths and prescribes certain postures of yoga, along with the diet one should take in order to achieve better and faster results. According to author, slimming is ..
Topics: Hindu philosophy • Indian Philosophy • Meditation • Physical exercise • Spirituality • Yoga • Yoga as exercise • Yoga as therapy
The Ministry of Information and Broadcasting (I&B) has instituted the first Antarashtriya Yoga Diwas Media Samman (AYDMS) for 2019 to mark the contribution of media in spreading the message of Yoga. The AYDMS will be conferred to print and electronic media houses. The contribution of the media in popularizing Yoga would be assessed by six ..
Topics: Hindu philosophy • Human behavior • Indian Philosophy • Nondualism • Physical exercise • Spiritual practice • Spirituality • Yoga
The year 2017 was the year of millennium birth anniversary of famous Vaishnava Theologist, Swami Ramanujacharya. The Madras High Court directed the state government to make proper arrangements for the smooth conduct of the 1000th birth anniversary celebrations of Sri Ramanuja Acharya at his birth place Sriperumbudur. Such is the importance of Ramanuja in our ..
Topics: Hindu denominations • Hindu texts • Hinduism • Indian Philosophy • Nondualism • Ramanuja • religion • Sri Vaishnavism • Vaishnavism • Vedanta • Vishishtadvaita • Vishishtadvaita Vedanta