Income tax in India
The National e-Assessment Centre (NeAC) has been set up by the  Central Board of Direct Taxes (CBDT) in the national capital as part of the government's ambitious plan to launch faceless and nameless assessment for Income Tax  (IT) payers from ..
Tags: Central Civil Services • Commissioner of Income Tax • Economy of India • Government of India • Income Tax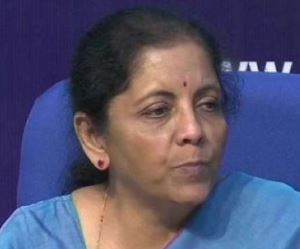 The Union Minister of Finance Nirmala Sitharaman has announced big cuts in the corporate tax rate, giving a ₹1.45 lakh crore stimulus aimed at reviving private investment and lifting growth from a six-year low. The government has also rolled back ..
Tags: Economies • Income tax in India • Service Tax • Value-added tax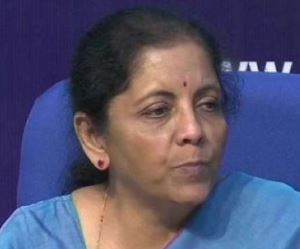 As part of efforts to get the slowing down economy back to the track of growth, the Ministry of Finance has announced steps to help the nearly stalled real estate sector and increase India's exports. Housing Sector Setting up of ..
Tags: Income tax in India • Keynesian economics • National fiscal policy response to the Great Recession • Sahara India Pariwar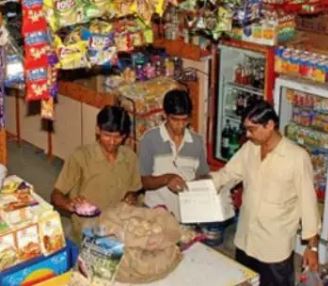 Prime Minister Narendra Modi launched the National Pension Scheme for Traders and Self Employed Persons with annual turnover not exceeding Rs 1.5 crore. About the Scheme It is a voluntary and contributory pension scheme for traders in the age group ..
Tags: Aadhaar • Atal Pension Yojana • Employees' Provident Fund Organisation • Employees' State Insurance • Government of India
The task force on simplification of direct tax legislation headed by Central Board of Direct Taxation (CBDT) member Akhilesh Ranjan has recommended major changes in personal income tax slabs. Recommendations of the Task Force Continuation of the minimum exemption limit ..
Tags: Goods and services tax • Income Tax Act • Income tax in India • Income taxes • minimum alternate tax
The task force, headed by CBDT member Akhilesh Ranjan, constituted by the Union government for drafting the new Direct Tax Code (DTC) has recently submitted its report to Union Minister of Finance and Corporate Affairs Nirmala Sitharaman. The task force ..
Tags: Central Civil Services • Income Tax • Income Tax Department • Income tax in India • Indian Revenue Service