Federalism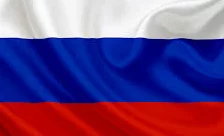 On November 17, 2020, the Russian Prime Minister Mikhail Mishustin approved Governance Reforms that are to begin from January 1, 2021. Highlights The reforms were earlier postponed several times due to number of reasons including COVID-19 pandemic. The reforms are ..
Tags: Federalism • Governance • Russia • Soviet Union
Month: Current Affairs - November, 2020
The President of the USA recently invoked the Robert T. Stafford Disaster Relief and Emergency Assistance Act to free up 50 billion USD in federal aid for tackling the COVID-19 cases. About the Act The act governs federal assistance to ..
Tags: COVID-19 • Emergency • Federalism • USA
The GST Council recently concluded its 39th meeting and took major decisions about GST rates to be applied for various commodities from mobile phones and parts to matchsticks. GST Council The GST Council is a constitutional body introduced in 2016 ..
Tags: Federalism • GST • GST Council • GSTR 1
On 31st July, Prime Minister Narendra Modi held the thirtieth interaction through PRAGATI – the ICT-based, multi-modal platform for Pro-Active Governance and Timely Implementation. About PRAGATI PRAGATI is a multi-purpose and multi-modal platform aimed at addressing grievances of the common ..
Tags: E-governance • Federalism • Governance • PMO • Political philosophy
The PRAGATI platform is an Information and Communication Technology (ICT) based unit which was designed by the Prime Minister's office with the help of the National Informatics Centre. What is PRAGATI? PRAGATI stands for Pro-active Governance and Timely Implementation and ..
Tags: Cooperative Federalism • Federalism • Implementation • Monitoring • Policy Making
The Lok Sabha has passed a resolution which has extended the President s rule in Jammu & Kashmir by another six months. The Jammu & Kashmir has been under President s rule since June 20, 2018, after the ruling coalition ..
Tags: Federalism • Jammu and Kashmir • president rule • Supreme Court of India