Karnataka Government constitutes committee to study legalities for separate State flag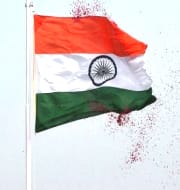 Karnataka Government has constituted a nine-member committee to study the possibility of designing a separate state flag and providing it a statutory standing.
It will be headed by Principal Secretary, Department of Kannada and Culture. It shall submit report to the state Government after looking into required possibilities.
Background
The committee was constituted following representation of social activists from the state urged the government to design a separate flag for Kannada 'naadu' and accord statutory standing for it.
Constitutional and legal position of State having its own flag
There is no prohibition in the Constitution for the State to have its own flag. Even there is no separate central or state law dealing with issue. So, legally it can be said that state flag is not unauthorised. Jammu and Kashmir is only state having separate flag of its own due to special status granted by Article 370 of the Constitution.
At present, the national flag code specifically authorises use of other flags subject to the regulation by the court. It does not mention anything about separate state flag. However, it clearly mentions that the manner in which the other flag is hoisted should not dishonour the national flag. It has to be always below the national flag. Thus, if states have separate flag, it should be hoisted in such a way that it does not dishonour the national flag.
Tags: Federalism • Flag Code • Karanataka • National • State Flag
Month: Current Affairs - July, 2017
Latest E-Books