Page-3 of
Bahrain Current Affairs, GK & News
In a remarkable achievement, the Victorian Gothic and Art Deco Ensemble of Mumbai has been declared as a World Heritage site by the United Nations Educational, Scientific and Cultural Organization (UNESCO) on 30th June 2018. The decision was taken at the 42nd session of the UNESCO World Heritage Committee at Manama in Bahrain. This makes ..
Topics: Ahmedabad • Art Deco in Mumbai • Art Deco Mumbai • Bahrain • Countries • Geography of Asia • Mumbai • Organizations • UNESCO • World Heritage site
Ecuadorean foreign minister Maria Fernanda Espinosa has been elected President of the 73rd United Nations General Assembly (UNGA), a mainly ceremonial title that nonetheless carries a high profile and important procedural functions. Espinosa defeated Ambassador Mary Elizabeth Flores Flake of Honduras by 128 votes to 62, with two abstentions. Espinosa will become the fourth woman ..
Topics: Bahrain • Countries • Geography of Asia • Haya Rashed Al-Khalifa • Khalifa • María Fernanda Espinosa • Unga • Western Asia
Saudi Arabia, Bahrain, Egypt, Yemen, Libya and UAE have suspended their diplomatic ties with Qatar. All the six countries have announced that they would withdraw their diplomatic staff from Qatar and eject Qatar's diplomats from their territories. They have also planned to cut air and sea traffic. Reasons Saudi Arabia has accused Qatar for embracing various ..
Month: Current Affairs - June, 2017
Topics: Bahrain • Egypt • International • Qatar • Saudi Arabia • UAE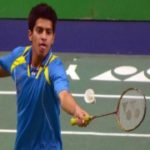 Indian shuttler Pratul Joshi has won the Bahrain International Challenge badminton tournament in the men's singles category. It was his maiden international title. In the final match played at Segayya in Bahrain, Pratul defeated his brother Aditya Joshi by 21-17, 12-21 and 21-15 score. Other Category winners Women's singles title: It was won by Sri ..
Month: Current Affairs - November, 2016
Topics: Badminton • Bahrain • Persons in News • Pratul Joshi • Sports
Mercedes driver Nico Rosberg from Germany has won the 2016 Gulf Air Formula One Bahrain Grand Prix held at Bahrain International Circuit in Manama. Bahrain Grand Prix title race was the second race of the 2016 season of Formula One in which total 11 teams had participated. It was Rosberg's overall sixteenth championship title of ..
Month: Current Affairs - April, 2016
Topics: Bahrain • Current Affairs 2016 • Formula One • Nico Roseberg • Persons in News • Sports