Maharashtra Government Launches scheme for Start-ups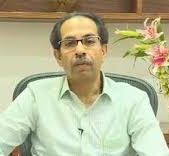 The chief minister of Maharashtra has launched a scheme to boost the start-up ecosystem in Maharashtra.
Highlights
Apart from that, the government has also proposed to set up an international standard Center for the Skill Development in Mumbai.
Further, to boost the skill development courses in ITIs are also being updated in a timely manner.
Recently, the state was ranked second in the India Innovation Index released by the NITI AYOG.
About the Scheme
The scheme has been launched with the aim of providing the financial assistance to the innovative start-ups in a bid to file for IT patents.
Under the first phase of the scheme, around 125-150 start-ups will be supported with the financial help of ₹2 lakh to ₹10 lakh.
The start-ups will also be provided with the financial assistance up to ₹2 lakh for the quality testing and certification for the start-up's ideas.
The scheme will help in making the state number one in skill development and start-ups.
India Innovation Index 2020
The think-tank of government, NITI Aayog, recently released the second edition of India Innovation Index 2020. Its first edition was launched in 2019. The index demonstrates the continued commitment of the government in transforming the country into the innovation-driven economy. The index seeks to create an extensive framework for evaluation of the innovation environment across the 29 states and seven UTs in India. Karnataka topped with a score of 42.5 for the second year running. In the index, four southern states namely Karnataka, Tamil Nadu, Telangana and Kerala have occupied the top positions on the index while the state of Maharashtra have been ranked second.
Significance of the Index
The index helps in studying the innovation ecosystem of Indian states and union territories. The index is prepared with the aim of creating a holistic tool that can be used by policymakers in a bid to identify the challenges that are required to be addressed.
Tags: Chief Minister of Maharashtra • NITI Aayog • scheme for Start-ups • state of Maharashtra
Month: Current Affairs - February, 2021
Latest E-Books