India's 1000th ODI match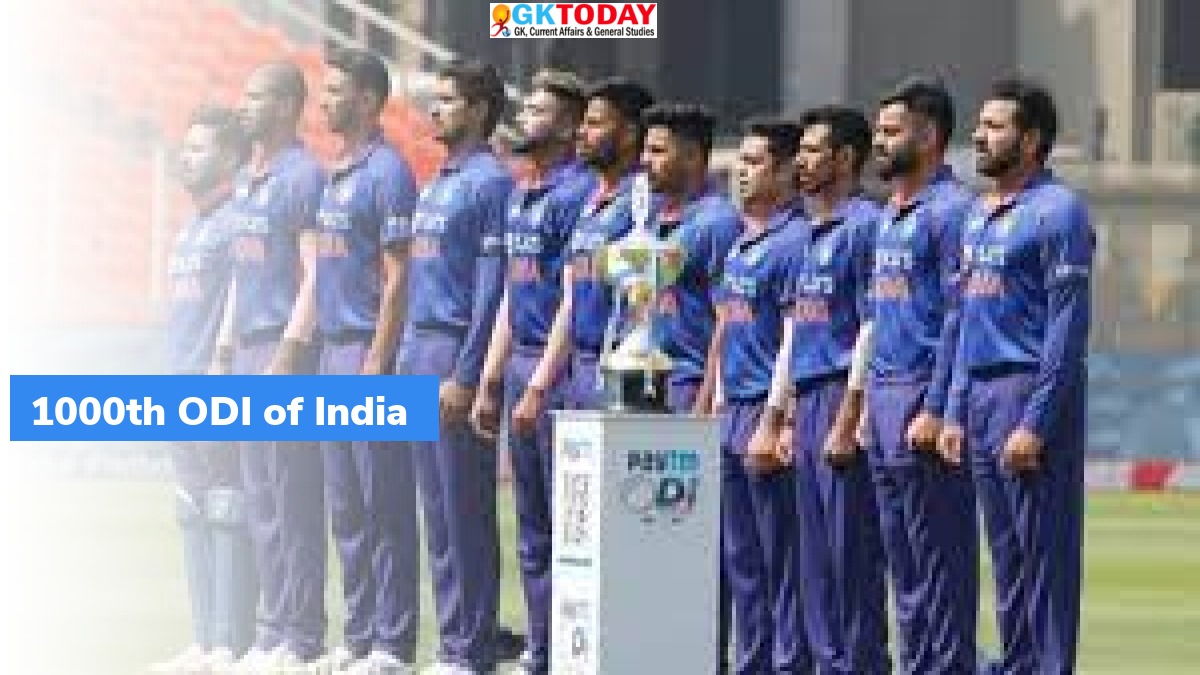 On February 6, 2022, India played its thousandth ODI match. ODI means One Day International. The match was played against West Indies. Indian team played the match under the captainship of Rohit Sharma. And India won the match.
About the thousandth match
The Indian Cricket team is the first in the world to complete 1000 ODI matches. The team has so far won two ODI world cups and one T20 world cup. In all, the team has won 519 ODI matches out of the 1000 matches. Nine matches ended in tie and 41 matches ended without results.
Other countries with the record
After India, the Australian team has played the second highest number of matches. The Australian team has played 958 one day international matches. Following Australia, Pakistan has played 936 ODI matches. England is in the seventh position. The team had played 761 matches.
About ODI
The ODI matches are played among teams that are full time members of International Cricket Council. ODI is LIST – A cricket. List-A cricket is a type of cricket with limited number of overs. The other types of cricket are first class cricket and twenty20 cricket.
International Cricket council
It was founded as the Imperial Cricket Conference in 1909. It was formed by the representatives from England, Australia and South Africa. It was renamed to ICC in 1987. The headquarters of ICC is located in Dubai, UAE. The test matches are not conducted by ICC. Also, it does not conduct the domestic matches held within the country. It does not conduct IPL. IPL is Indian Premier League. It is conducted by Board of Control for Cricket in India.
Indian Cricket Team
The Indian men's cricket team is also called Men in Blue or Team India. It is governed by the Board of Control for Cricket in India. Currently Rahul Dravid is the coach of the Indian cricket team. India is a full time member of ICC since 1926. The team is ranked third in test series, fourth in ODI and second in T20.
Tags: Cricket • ODI • One day international • Rahul Dravid • Rohit Sharma
Month: Current Affairs - February, 2022
Category: Sports Current Affairs