Gujarat Horticulture Development Mission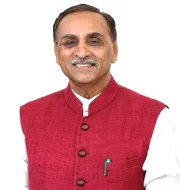 The Gujarat chief Minister recently announced the "Horticulture Development Mission". It is also called "Bagayat Vikas Mission". The main objective of the mission is to double the income of the farmers involved in horticulture and medicinal farming.
Key Features of Horticultural Development Mission
Under the mission, the waste land of the State Government of Gujarat is to be provided on thirty year lease for farming medicinal and horticulture crops. Currently, the Gujarat Government holds 50,000 non-cultivated waste lands. A list of waste lands available for allotment is to be released on I-Khedut portal.
The mission is to give priority to farmers using sprinkler and drip irrigation.
The first phase of the mission is to be implemented in Surendranagar, Kutch, Sabarkantha and Patan districts.
The tax on land conversion is to be waived off under the mission.
The mission has fixed the lease amount as Rs 100 to Rs 500 per year per acre.
The mission allows the lease holders to set up wind mills and solar panels to generate power. However, they are not allowed to sell the instalments.
No compensation will be paid to the farmers if the land is returned before the end of lease period.
A high-power committee chaired by the Chief Minister of the State of Gujarat is to be set up. The committee will make final decisions on land allotment.
The progress made on the land under the mission is to be evaluated in once five years.
The farmers receiving lands under the mission can only grow fruits and medicinal plants. They cannot grow cash crops or grains.
I Khedut Portal
The main aim of the portal is to provide information about various schemes related to farmers. Also, it provides information about weather conditions, market price of the crops and many more. The farmers can also apply for tractors through the portal. The State Government will provide assistance to such applications under "The Scheme for Khetiwadi".
Tags: Doubling of Farmers Income • Drip irrigation • farmer welfare • Horticulture • horticulture crops
Month: Current Affairs - January, 2021
Latest E-Books