France's highest honour 'Legion d' Honneur' for John Kerry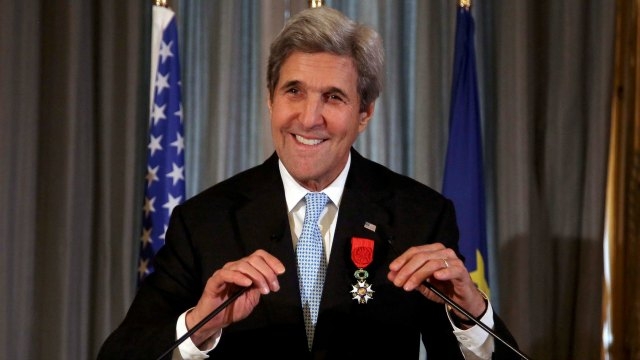 US Secretary of State John Kerry has been conferred the greatest French honour 'Legion d' Honneur'. He was addressed by his French counterpart as "most French of American officials" i.e. Francophone or Francophile. French Foreign Minister Jean-Marc Ayrault also called him "tireless champion of peace".
It was Kerry's French heritage and fondness of France which had him attacked on the presidential campaign trial when he was running against the Republican candidate George W. Bush. Ayrault had also great appreciation and paid tribute        to the 'sincerity' of Kerry's both political and diplomatic engagement specifically his contributions to the historic climate change agreement of 2015, the nuclear deal with Iran and also his notable struggle to bring peace to Syria.
John Kerry who was apparently touched on the occasion stated that France was the oldest ally of America .