Daily Current Affairs Quiz: May 15, 2021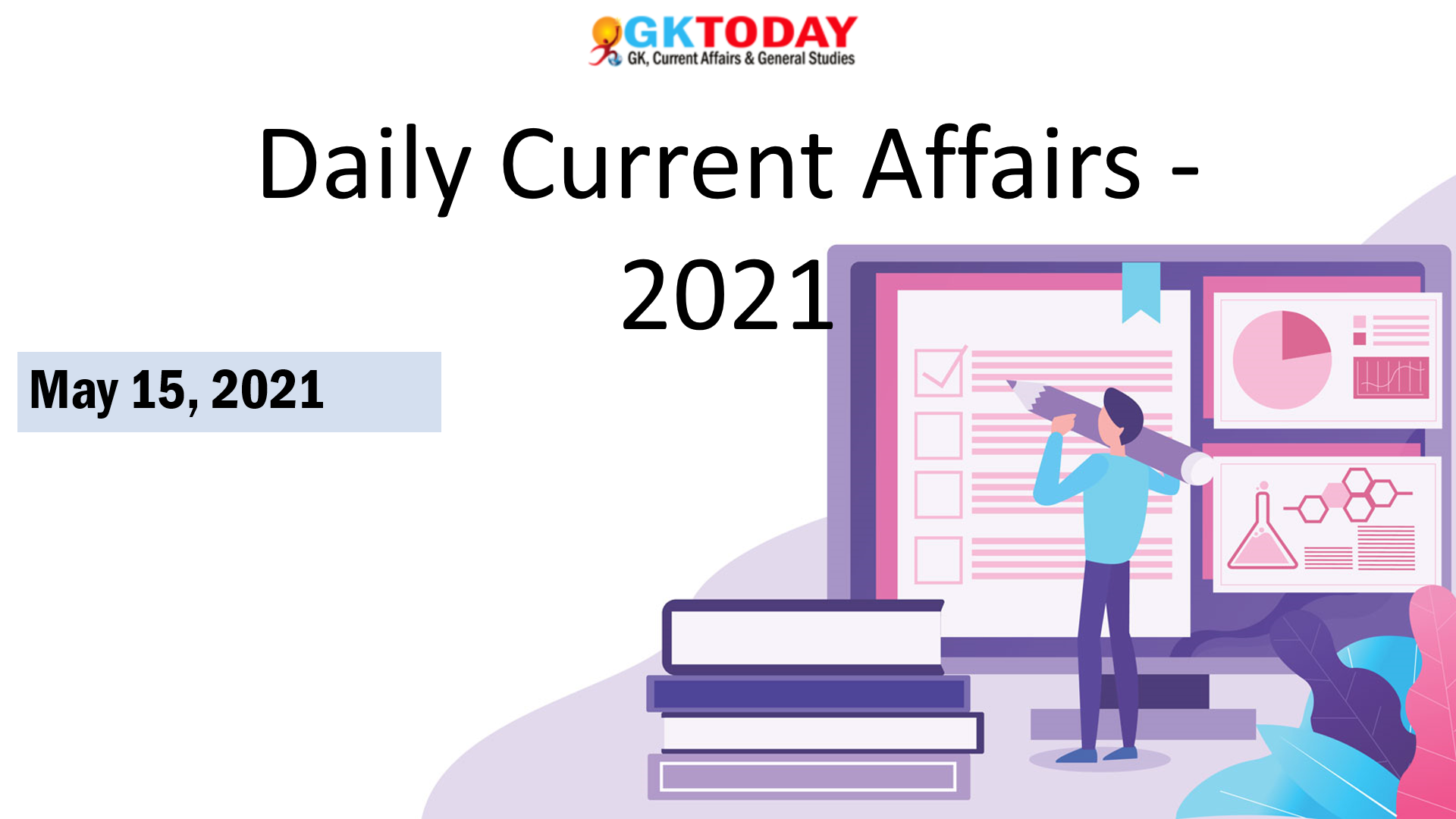 Explanations
1. As per the World Bank's Migration and Development Brief, India registered the highest remittance inflow in 2020 at USD 83 billion. It had a drop of just 0.2 per cent from the previous year. India is followed by China, which received USD59.5 billion in remittances in 2020 against USD68.3 billion the previous year. Remittances outflow from India in 2020 was USD7 billion, against USD7.5 billion in 2019.
2. The Indian Institute of Technology, Ropar has developed an eco-friendly cremation cart, fitted with stainless steel insulation trays. It also ensures less wood consumption. The technology behind the system is based on the wick stove, in which wick after lighting is converted into smokeless blue flame after installing the combustion air system. The cart has combustion air for primary and secondary hot air system.
3. India has assumed BRICS Presidency this year and hosted the 1st BRICS Employment Working Group (EWG) Meeting in New Delhi. Apurva Chandra, Secretary, Labour and Employment chaired the Working Group Meeting held on 11-12 May 2021. The prime agenda for the discussions were Promoting Social Security Agreements amongst BRICS Nations, Formalization of labour markets, Participation of women in labour force and Gig and platform workers.
4. Dr Shakuntala Haraksingh Thilsted, a global nutrition expert of Indian descent has won the prestigious 2021 World Food Prize. The veteran's research on small native fish species in Bangladesh led to the development of nutrition-sensitive approaches to aquaculture and food systems.
5. Human parainfluenza viruses (HPIVs), are the leading cause of childhood respiratory infections. They are responsible for 30% to 40% of illnesses like pneumonia. They also affect the elderly and those with compromised immune systems. Recently, researchers engineered a short chunk of protein, or peptide, that can prevent the attachment of human parainfluenza viruses to cells.
The above 5 questions are part of Daily Current Affairs 20 MCQs Series in GKToday's Academy Android Application. This series can be subscribed in the app only for Rs. 1100/- for entire year.
Download Now
Category: Current Affairs Quiz - 2022: Daily Objective Current Affairs MCQ Quiz
Latest E-Books