Daily Current Affairs Quiz: May 02-03, 2021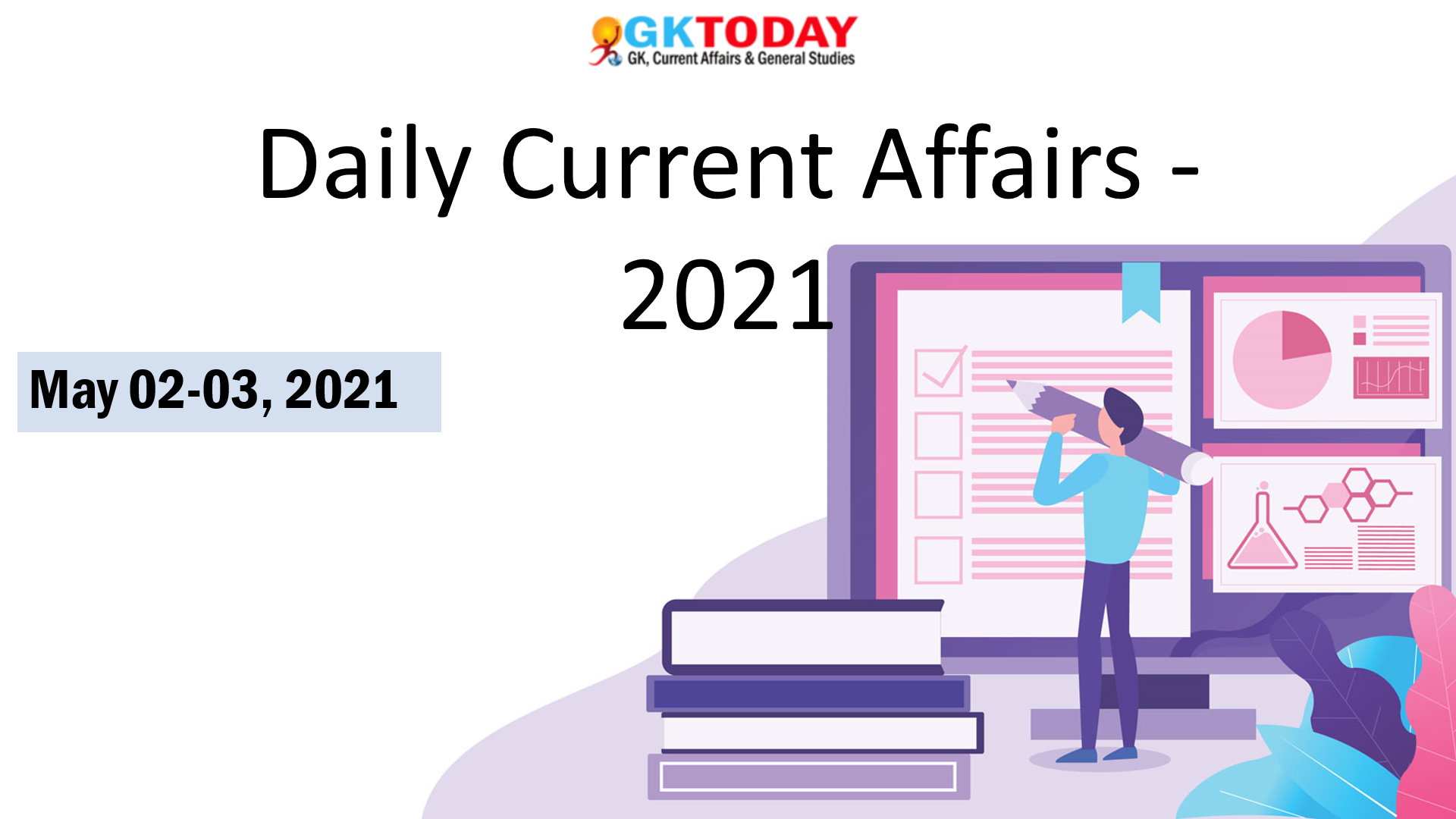 Explanations
1. The Chota Char Dham is an important Hindu pilgrimage circuit located in the Indian Himalayas, in the Garhwal region of the state of Uttarakhand. The circuit consists of four sites: Yamunotri, Gangotri, Kedarnath, and Badrinath. The Uttarakhand government has suspended the Char Dham Yatra, which was scheduled to begin in May. Only priests will perform the rituals inside the shrines.
2. Life Insurance Corporation (LIC) has become the third strongest and the tenth most valuable insurance brand globally. According to a report by Brand Finance Insurance 100 2021, LIC's brand value increased by almost 7 per cent to $8.65 billion. There are 5 Chinese Insurance companies in the top 10 with Ping An Insurance at the top place.
3. Elon Musk-owned SpaceX recently launched a new batch of 60 Starlink internet satellites into orbit onboard its Falcon 9 rocket. Marking the company's 10th launch of the year, the flagship Falcon 9 rocket blasted off from Space Launch Complex 40 at Cape Canaveral Space Force Station in Florida. It successfully landed at sea, for the seventh time.
4. A seabed mining robot, which was being tested on the Pacific Ocean floor at a depth of more than 4 km has become detached. Patania II is a 25-tonne mining robot prototype, which was being tested by Global Sea Mineral Resources (GSR), the deep-sea exploratory division of the famous dredging company DEME Group. The robot was meant to collect the nodules rich in cobalt and other battery metals found on the seabed.
5. The Civil Aviation Ministry has permitted the Telangana government to use drones for experimental delivery of vaccines. This exemption will be valid for a period of one year or until further orders. In the month of April, the Ministry had permitted the Indian Council of Medical Research (ICMR) to conduct a feasibility study on using drones to deliver COVID-19 vaccine.
The above 5 questions are part of Daily Current Affairs 20 MCQs Series in GKToday's Academy Android Application. This series can be subscribed in the app only for Rs. 750/- for entire year.
Download Now
Category: Daily Current Affairs -2021: Objective [MCQ] Current Affairs Quiz
Latest E-Books