Daily Current Affairs Quiz: May 04, 2021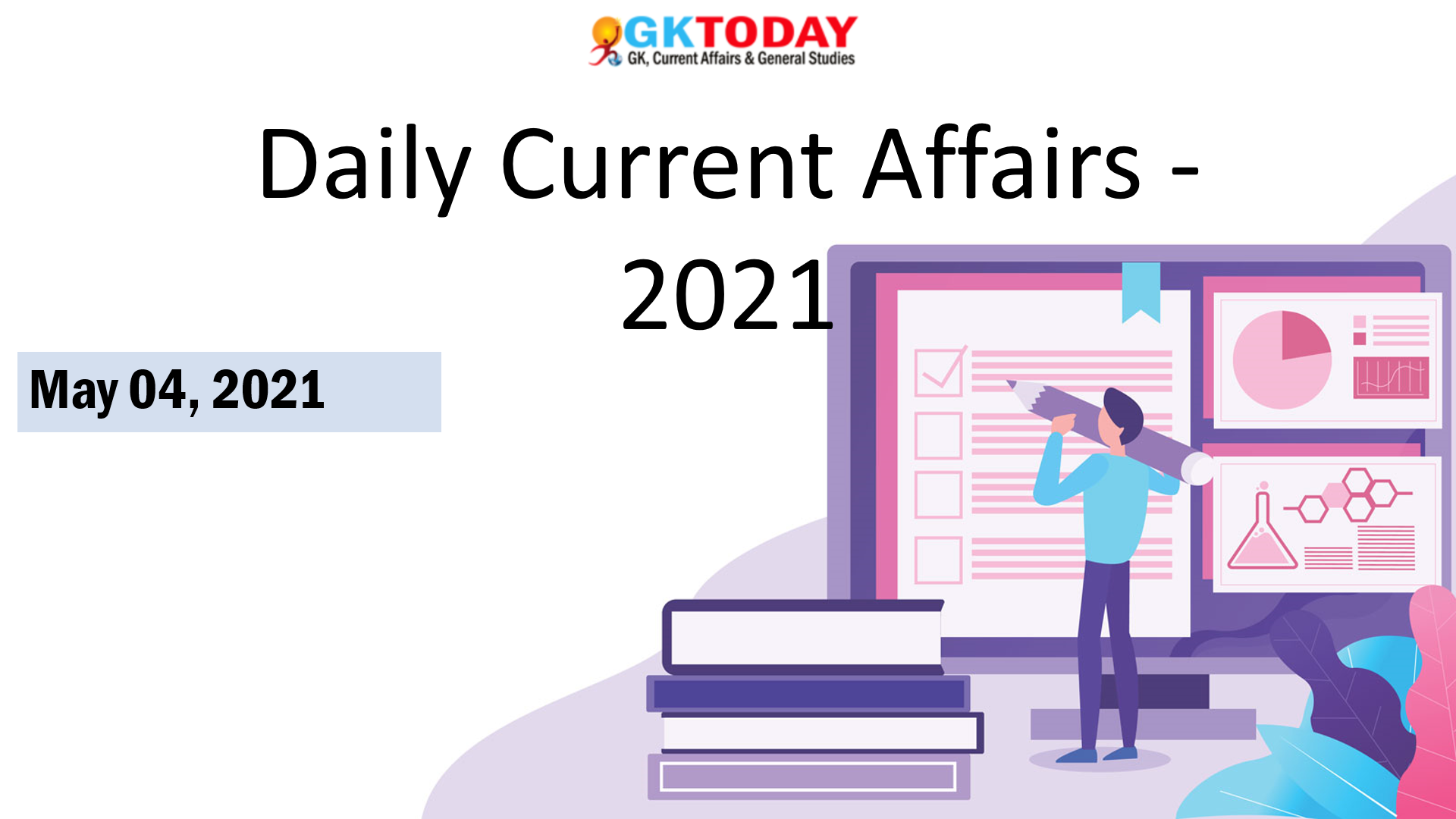 Explanations
1. The Global Forest Goals Report 2021 was prepared by the Department of Economic and Social Affairs of the United Nations. The report provides an overview of progress towards achieving the six Global Forest Goals and their 26 associated targets as mentioned in the United Nations Strategic Plan for Forests 2030. The first Global Forest Goal provides for increasing forest area by three per cent by 2030.
2. The Finance Ministry has recently released in advance the first instalment worth Rs 8,873.6 crore of the state disaster response fund (SDRF) for the current fiscal, to the states. SDRF contribution is released in two equal instalments to the states, as per the recommendation of the Finance Commission. Normally, the first instalment of SDRF is released in the month of June. Around half of the amount released, can be used by the states for COVID-19 containment measures.
3. The Litani River is an important water resource located in Lebanon. It rises Beqaa Valley and gets into the Mediterranean Sea. Recently, tonnes of dead fish have washed up on the banks of the Qaraoun lake on Lebanon's Litani river. Environmental Activists have been warning of water pollution caused by sewage and waste, near the lake for several years.
4. The Securities and Exchange Board of India (SEBI), has recently announced that 20% of the salary of top executives must be paid in the form of units of mutual fund schemes they oversee. This decision has been taken to align the interests of the key employees of the asset management companies (AMCs) with the unitholders of the schemes.
5. Researchers have discovered the world's first-known pregnant mummy, in the Warsaw Mummy Project. The mummy, which is said to be dating from the first century in Egypt, has been found inside the coffin belonging to a male priest. The mummy was donated to the University of Warsaw in Poland in 1826. This discovery helps the researchers to gather first hand evidence of prenatal health in ancient times.
The above 5 questions are part of Daily Current Affairs 20 MCQs Series in GKToday's Academy Android Application. This series can be subscribed in the app only for Rs. 750/- for entire year.
Download Now
Category: Daily Current Affairs -2021: Objective [MCQ] Current Affairs Quiz
Latest E-Books