Cope India 2019: India, US air exercise to be held in West Bengal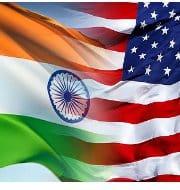 Indian Air Force (IAF) and US Air Force (USAF) will participate in bilateral exercise 'COPE INDIA 2019' – scheduled to be held between December 3 and 14, 2019 in West Bengal.  The bilateral flying training programme will be held at two important airbases in West Bengal – Air Force Station Kalaikunda and Air Force Station Arjan Singh at Panagarh.
IAF's Kalaikunda station is important training air base for IAF, Air Force Station Arjan Singh at Panagarh has second squadron of C130J Super Hercules aircraft. The first squadron of the C130J Super Hercules is based at Hindon.
COPE INDIA 2019
It will be long-standing bilateral US Pacific Air Forces (PACAF)-sponsored Field Training Exercise (FTX), conducted with IAF. It will be focused on enhancing US-Indian mutual cooperation and building on existing capabilities, aircrew tactics and force employment. It will showcase US and India's efforts and commitment to free and open Indo-Pacific region. Around 200 US airmen with 15 aircraft from 18th Wing at Kadena Air Base in Japan and 182 Airlift Wing of the Illinois Air National Guard will participate in it alongside their IAF counterparts.
Background
Cope India is series of international Air Force exercises between Indian Air Force (IAF) and United States Air Force (USAF) conducted on and over Indian soil. The first such exercise was conducted at IAF air force station in Gwalior from February 2004. The exercise included flight tests, practice and demonstrations as well as lectures on subjects related to aviation. The exercise has evolved to incorporate subject matter expert exchanges, air mobility training, airdrop training and large-force exercises, in addition to fighter-training exercises. The exercise was repeated in 2005, 2006, 2009 and was last held in 2010.
Month: Current Affairs - November, 2018