traffic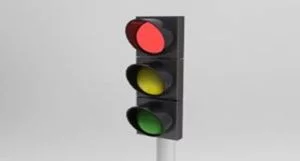 The Indian city of Shimla will soon have a new traffic system aimed at easing traffic congestion during peak tourist and apple harvest seasons. According to the One Minute Traffic Light Plan proposed by the police, traffic lights will be ..
Month: Current Affairs - May, 2023
Category: States Current Affairs
TRAFFIC recently released a report on the status of conservation of Red Panda. It recommended use of platforms like SAWEN for conservation efforts. TRAFFIC TRAFFIC is 'Wildlife Trade Monitoring Network'. It is an international non-governmental body concerned with sustainable trade ..
Tags: Red Panda • SAWEN • traffic • Wildlife conservation
The Gurugram traffic police have tied up with Google maps for dissemination of traffic related information such as planned road closures, diversions, traffic alerts regarding road crash etc. in real time for public use. The basic idea behind this arrangement ..
Tags: Commuting • Google Maps • Land transport • Road safety • Road traffic management
The Wildlife Trade Monitoring Network "TRAFFIC" has recently revealed a new report titled 'Skin and Bones Unresolved: An Analysis of Tiger Seizures from 2000-2018'. As per new TRAFFIC analysis, India topped in the trafficking of tigers and tiger body parts ..
Tags: Environmental conservation • Felids • National symbols of India • Panthera • Tiger
In a first-of-its-kind initiative in the country, Mohali traffic police have launched 3-D Smart Traffic Signal devised by the students of a Chandigarh university. The wireless system, called 'Intelights', has been installed at the traffic crossing near the Airport Road, ..
Tags: Closed-circuit television • Land transport • Road traffic management • Road Transport • Street furniture
The TomTom Traffic Index 2018, carried out by location technology specialist TomTom, covered 403 cities in 56 countries and defined congestion as the extra time added to road travel when traffic doesn't flow freely. Mumbai topped the list of cities ..
Tags: Bogotá • Land transport • Mumbai • Road traffic management • Road Transport