Page-2 of
Subsidies Current Affairs, GK & News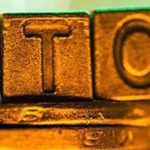 On 18 Nov, India appealed against a World Trade Organization (WTO) dispute settlement panel's ruling that had recommended withdrawal of its key export subsidy schemes, including the one for special economic zones in the next 90-180 days. Recently, WTO had ruled that exports subsidy programmes Merchandise Exports from India Scheme (MEIS), Export Oriented Units Scheme ..
Category: Government Schemes Current Affairs
Topics: Economy • Export • Export subsidy • International business • Subsidies • Trade • World government • World Trade Organization
As part of rationalising the subsidies time and again it has been suggested that replacing subsidies with the direct benefit transfer (DBT) through the trinity of JAM (Jan-Dhan, Aadhaar and Mobile) would not only empower the poor and farmers but also usher in a policy shift that can save the exchequer least Rs 50,000 crore ..
Topics: JAM • Jan-dhan • Subsidies
The Confederation of Indian Industry (CII) has come out with a Fiscal Performance Index to assess the quality of budgets presented by the Centre and state governments. Fiscal Performance Index Fiscal Performance Index (FPI) is an innovative tool which uses multiple indicators to examine the quality of Budgets at the Central and State levels. It ..
Topics: Budget • Capital Expenditure • CII • Confederation of Indian Industry • fiscal deficit • Fiscal Performance Index • fiscal prudence • FPI • FRBM Act • GDP • Human Development Index • interest payments • Pensions • revenue deficit • revenue expenditure • Subsidies • UNDP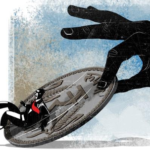 India's fiscal deficit in the first eight months of FY2018-19 rose to Rs 7.17 lakh crore, hitting around 115% of the budgeted target for the current financial year, breaching the target of Rs 6.24 lakh crore set by the government for the financial year 2018-19. Fiscal Deficit Fiscal Deficit is the difference between total revenue ..
Month: Current Affairs - December, 2018
Topics: Expenditure • fiscal deficit • Revenue • Subsidies
The bailout is a process whereby financial support is extended to any individual, organization or even country which has financially failed and is faced with looming threat of bankruptcy. It is done in various ways like loans, bonds, stocks or cash. Bailouts may or may not require reimbursement but comes with increased governmental scrutiny and ..
Topics: Loans • Stock purchases • Subsidies • Third-party loans