Productivity Current Affairs, GK & News
The Sikkim government recently did away with its 5 days work week rule and the new changes are to come into effect from April 1st, 2020 onwards. 5 Days Week in Sikkim The Sikkim government had introduced the concept of 5 days week in 2019. Under this rule, the government servants had to work only ..
Topics: Effectiveness • Productivity • Sikkim • Time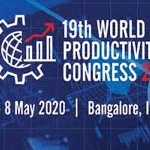 The 19th edition of World Productivity Congress (WPC) is scheduled to be held on May 6 to May 8, 2020 at Bangalore, after a gap of 45 years. World Confederation of Productivity Science (WCPS) has been organising this conference since 1969. The Congress was held in India in the year 1974, last time. It will ..
Topics: Bengaluru • Productivity • productivity science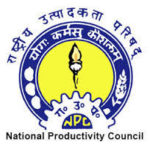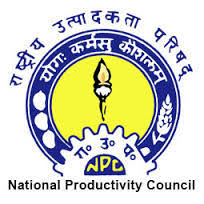 National Productivity Council (NPC) is an institution for propagating productivity movement in India, which functions under the Department for Promotion of Industry and Internal Trade (DPIIT), Union Ministry of Commerce and Industry. The formation of National Productivity Council is being celebrated annually as Productivity Day (12th February) and following seven days as Productivity Week (12th ..
Topics: Department for Promotion of Industry and Internal Trade • Productivity • Union ministry of commerce & industries
The World Day For Safety And Health At Work is observed every year on 28th of April by the International Labour Organization (ILO) to promote safe, healthy and decent work. The day marks the need and awareness of a safe and healthy environment at the workplace. All of us spend most of our day at ..
Topics: Decent work • Economic globalization • Economy • Human activities • Industrial Policy • International Labour Organization • Occupational safety and health • Productivity • Workplace
The National Productivity Council (NPC) has started the celebration of its 61st Foundation Day on 12th February with the theme "Circular Economy for Productivity & Sustainability". NPC observed foundation day as National Productivity Day (NPD) and the National Productivity Week (NPW) from February 12-18, 2019. The 2019 theme represents a unique opportunity for circular business ..
Topics: Circular economy • Economic growth • Economy • Environmentalism • manufacturing • Production economics • Productivity • Sustainability