Nicolás Maduro Current Affairs, GK & News
USA has charged Venezuelan President Nicolas Maduro and other senior Venezuelan officials with narcoterrorism, corruption, drug trafficking and money laundering. About Narcoterrorism The term narcoterrorism refers to the use of violence, intimidation and other kinds of terror attacks to influence the policies of a government with regards to drug trafficking. The term was coined in ..
Topics: Crisis in Venezuela • FARC • Narcotic Drugs • Nicolás Maduro • USA
The legislators of Venezuela has stripped off Juan Guaido of the immunity thus giving way to the prosecution of the leader of the opposition and also his potential arrest. He is accused of violation of the Constitution when he had declared himself as the interim President. Diosdado Cabello, the head of the Constituent Assembly had ..
Category: Uncategorized
Topics: Constituent National Assembly • Countries • Crisis in Venezuela • Diosdado Cabello • Foreign relations of Venezuela • In Venezuela • Juan Guaidó • Nicolás Maduro • Politics by country • Politics of Venezuela • Supreme Tribunal of Justice • Venezuela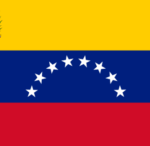 The Venezuela crisis is deepening with passing time. European Union, Australia, US, New Zealand have recognised Juan Guaidó, the opposition leader as the president. Juan Guaidó, the opposition leader, has said that President Nicolás Maduro is illegitimate and has asserted himself as Venezuela's interim president. What's the crisis? Both Juan Guaidó and Nicolás Maduro have ..
Month: Current Affairs - February, 2019
Topics: Australia • European Union • Hugo Chávez • Juan Guaidó • New Zealand • Nicolás Maduro • Political Crisis • US • Venezuela
Nicolas Maduro has been sworn-in for a second term as Venezuela's president on 10th January 2019, despite international criticism that his re-election was illegitimate. The result was denounced as fraudulent by many neighbouring countries, including Argentina, Mexico, Chile, Colombia, Brazil, Canada and the United States, as well as organizations such as the European Union, and ..
Topics: Anti-Americanism • Countries • Crisis in Venezuela • In Venezuela • Moors • Nicolás Maduro • Politics • Politics of Venezuela • Second inauguration of Nicolás Maduro • Venezuela • Venezuelan presidential crisis
Nicolas Maduro Moro, the leftist leader and Venezuela's President, has been re-elected to a second six-year term. Maduro hailed his win as a victory against imperialism, but his rival candidates have rejected the electoral process and called for new elections. The vote was marked by low turnout. Meanwhile, the United States, European Union and several ..
Topics: Anti-Americanism • Countries • Crisis in Venezuela • Moors • Nicolás Maduro • Nicolás Maduro presidential campaign • Politics • Venezuela • Venezuelan presidential crisis